It's never been done before, but a group of Girl Scouts in Arizona may soon be able to say it holds the world record for most cookies sold in a single day.
The results have yet to be officially verified by Guinness, but the Girl Scouts Arizona Cactus-Pine in Phoenix sold $355,000 of Girl Scout cookies between Friday, Jan. 30, 3 p.m. and Saturday, Jan. 31, 3 p.m.
The Girl Scouts may have had a special advantage in their cookie quest -- they were able to draw on all of the sports fans in town for Super Bowl XLIX.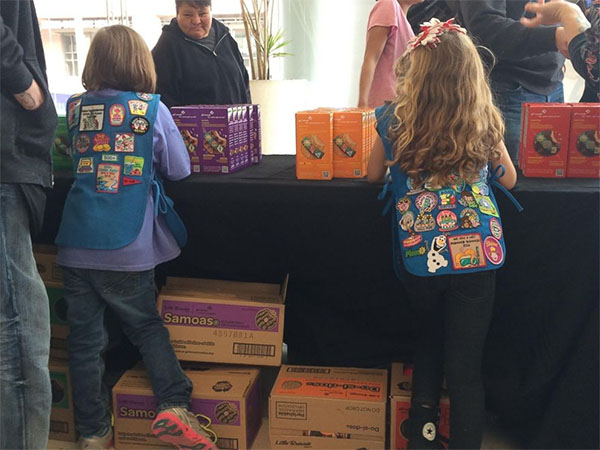 Six hundred troops participated in the event, with an estimated 5,000 to 6,000 girls attempting to set the world record, according to ABC News.
"We wanted to have a category special to cookie sales," Heather Thornton, communications manager of Girl Scouts-Arizona Cactus-Pine Council,
told ABC News
. "They do have records for other goods sold, but not for cookies."
Verification and approval by Guinness can take eight to 10 weeks.
ABC News contributed to this report.