ANAHEIM, Calif. (KABC) --
A fourth suspect has been arrested in the 1998 murder of a state corrections officer in Anaheim.
Gulliermo Espinoza was arrested Thursday afternoon in Mexico and brought back to the United States. He is being held at the Anaheim Detention Center with no bail.
Department of Corrections Officer Elizabeth Begaren was fatally shot after armed assailants stopped her and her family in their car on the eastbound 91 Freeway on-ramp from East Street in Anaheim on Jan. 17, 1998.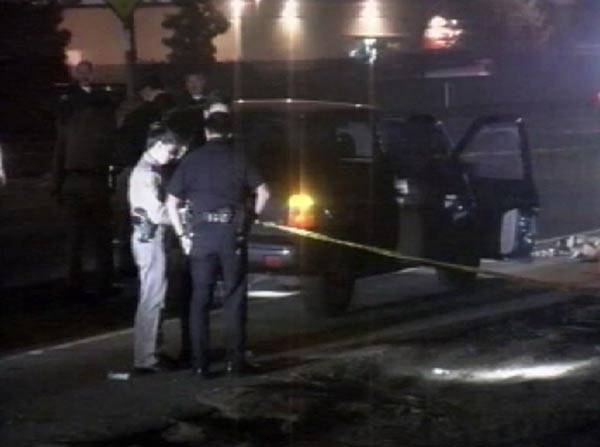 Anaheim police said the case was cold for 15 years until homicide officers arrested several suspects in the case, including Begaren's husband, Nuzzio Begaren, who police say collected nearly $1 million from his wife's life insurance policy.
Nuzzio Begaren was convicted in 2013 for orchestrating his wife's murder and is serving a sentence of 26 years to life in prison. Two other men, Jose Luis Sandoval and Rudy Duran, were also convicted.
If convicted, Espinoza could face life in prison with no parole.