SAN CLEMENTE, Calif. (KABC) --
A dead whale has washed up in Orange County, and now beachgoers at the popular surfing spot are still waiting for it to be removed.
The massive female, adult gray whale beached at Lower Trestles on Sunday at San Onofre State Beach.
Scientists from the NOAA said the whale likely died before Sunday. And while it's a spectacular sight, scientists said it's not uncommon as the gray whales were migrating north from Baja to Alaska.
"The whale's not skinny, there's no entanglement marks, there's no laceration that would suggest it was hit by a propeller," said Kerri Danil, a research biologist with NOAA.
Eyewitness News viewer Diina Eudaly shared this picture.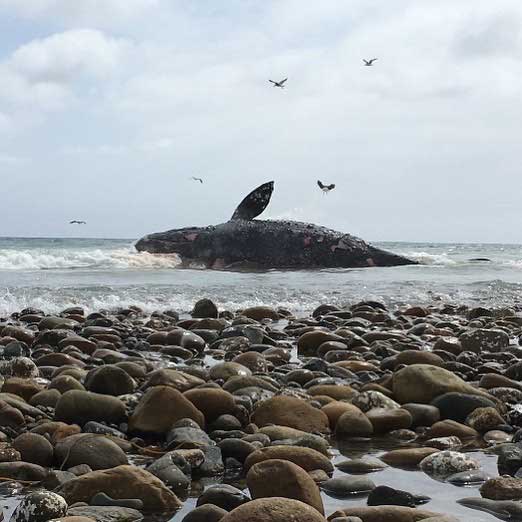 The whale appears to be about 40 feet long. Scientists collected samples to determine how the whale died.
There was no word yet on how or when the whale will be removed.
A captain of a whale watching boat says he saw another whale carcass off shore.
Todd Mansur says he inspected both whales, and they do not show marks from ships, propeller wounds or entanglements. Mansur estimates that the second carcass will wash up in a few days.