NEW YORK (KABC) --
San Pedro native and prima ballerina Misty Copeland now has her very own Barbie! The doll made its big debut on "Good Morning America" on Monday.
Copeland made history last year when
she became the first African-American woman to be named principal dancer
at the world-renowned American Ballet Theatre.
The doll's fashions were inspired by Copeland's Firebird costume from her first ABT principal role.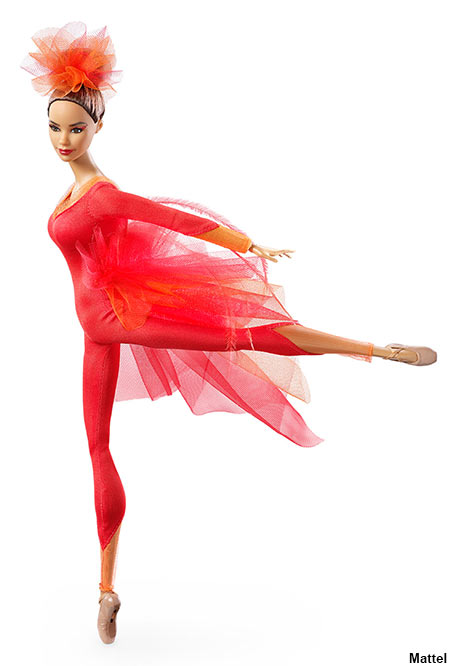 "It's so significant. It's a Misty Copeland Barbie doll, but she's in the Firebird costume. This role Firebird I did four years ago, and it was such a significant role in my career, and really the first principal role that I think got me to this point," she said on GMA.
The 33-year-old was very intimately involved in its design. She detailed how important it was to her to make sure it had muscles, calves and thighs to look like a real dancer. Copeland partnered with Barbie on all the details, according to Mattel, Inc., the maker of Barbie.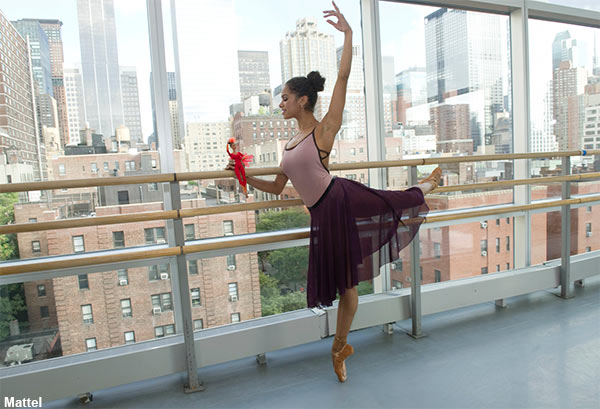 "I always dreamed of becoming an ABT ballerina and through Barbie I was able to play out those dreams early on," Copeland said in a press release. "It's an honor to be able to inspire the next generation of kids with my very own Barbie doll."
The doll is part of the Barbie Sheroes program, which honors women who inspire girls by breaking boundaries and expanding possibilities for a diverse group of women. Previous Sheroes include movie director Ava DuVernay, actresses Emmy Rossum and Zendaya, and singer Trisha Yearwood.
And some more very exciting news - she is set to reprise that famous Firebird role May 18 and 19.
The Misty Copeland Barbie is now available for purchase online and will soon roll out to retailers nationwide.
MORE: San Pedro dedicates intersection as Misty Copeland Square
ABC News contributed to this report.