FRESNO, Calif. (KABC) --
Four people were killed and at least six were were injured when a charter bus veered off a Central California highway and struck a pole that sliced the vehicle nearly in half.
California Highway Patrol officers in Merced received a call of the traffic crash around 3:35 a.m. Tuesday. When they arrived, they found a charter bus had crashed into a freeway sign on the northbound side of State Route 99 near Livingston.
"The bus struck it with the front right portion of the front of the bus. That pole then, more or less, went through the center of the bus and that's where the injuries were sustained," said CHP Officer Moises Onsurez.
Four people were confirmed dead, authorities said, and six others were flown to area hospitals. Some of the injured passengers lost limbs, officials said.
Sixteen others were transported to Mercy Medical Center and Emanuel Medical Center. Other people who were injured were treated at the scene by paramedics, and only a handful of passengers escaped injury. Approximately 30 people were aboard the bus.
Passenger Leonardo Sanchez was awakened by the violent collision and found himself in a scene of chaos and screams. Some of his fellow passengers couldn't move, he said, and many were crying out for help.
"We couldn't pull people out because there was shattered glass everywhere, seats destroyed," said Sanchez, of Arvin, California.
He said he and others who were not severely hurt left the bus right away, fearing that it might catch fire.
Rescue efforts ran for nearly four hours. Investigators say because of the way the seats are positioned in the bus, they can't confidently say they've retrieved all of the bodies.
Rescuers pulled out "bags of body parts" from the survivors of the crash, Merced County Sheriff Vern Warnke said.
Emergency workers climbed in through the windows to pull out trapped passengers. Others were ejected and were lying in a ditch, Warnke said.
The still-intact sign stuck out from the roof of the crumpled bus. Wreckage and debris including seat cushions, drink containers, pillows and a blanket were scattered in lanes and on the shoulder of the highway.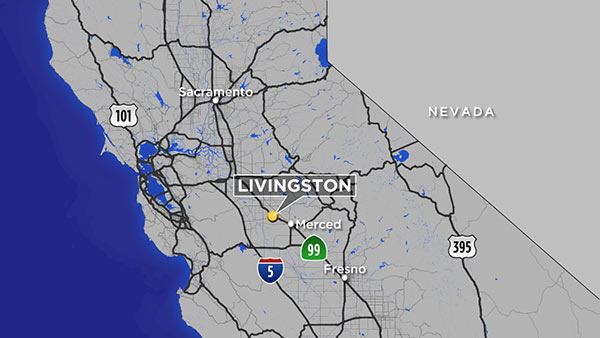 CHP officials said the bus began its journey from Mexico and had made a stop in Los Angeles. Its next stop was Livingston and then Sacramento. The final destination for the bus was Pasco, Washington, according to the CHP.
It was unclear if the reason for the trip was leisure or labor related.
Warnke said the bus was due in Livinsgton at 1:30 a.m. to change drivers.
The driver of the bus was identified as Mario David Vazquez, 57, from Los Angeles. He survived the crash but was hospitalized with major injuries.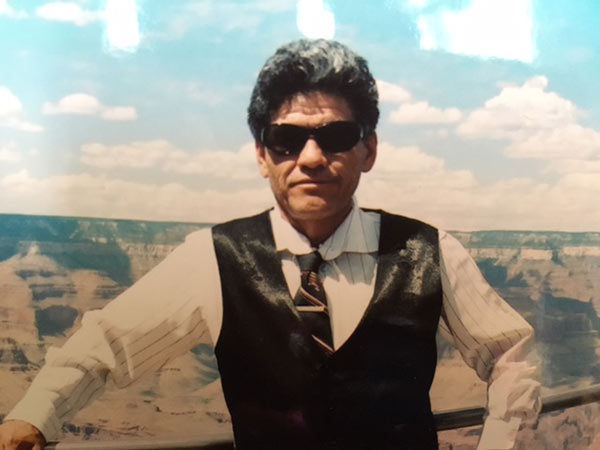 Family members told Eyewitness News that Vasquez worked seven days a week for the bus company and often switches out with other drivers in order to get rest.
"He's very responsible," said Denise Menjivar, the driver's granddaughter. "When he got tired, he told the other driver you can take over from here, because he knew it was important for him to come home."
Vasquez's family told Eyewitness News that he has had one prior minor accident due to ice on the roads. They also said Vasquez became a U.S. citizen last year.
The bus company, Autobuses Coordinados USA, received a "satisfactory" rating with the Federal Motor Carrier Safety Administration on May 17. According to that agency, there have been no reported crashes over the past two years until now.
The bus was inspected in April and had three violations, including a lack of or a defective brake warning device. That violation was not further described, and there was no indication whether each of the items had been fixed.
Officials said the investigation is still in its early stages, and the official cause is unknown. However, they found no obvious signs of braking, so they believe the bus veered into the sign at full speed without stopping.
The 99 Freeway was shut down for more than eight hours due to the crash.
NOTES: An earlier version of this story reported five people were killed in the crash, but on Wednesday authorities said only four people died.ABC News, Associated Press and KFSN-TV contributed to this report.