QUEENS, NEW YORK CITY --
New York police are searching for the killer of a woman whose body was found in a Howard Beach park after she vanished during an afternoon jog.
A medical examiner said on Wednesday that 30-year-old Karina Vetrano of Queens was strangled and ruled her death a homicide.
Vetrano left her home for a jog around 5 p.m. Tuesday. When she failed to return, family members reported her missing and started searching for her.
Her body was found around 9 p.m. by her father about 14 blocks from her home, in the marshes of Spring Creek Park, off 161st Avenue and 78th Street. She was about 15 feet off the trail.
NYPD Commissioner William Bratton said her clothes were in disarray, indicating a possible sexual assault.
"A horrific incident, the apparent rape and murder of a young woman jogger," Bratton said. "If I understand correctly, during the search for her, when she did not come home, her father actually found her, so my heart goes out to him."
Chief of Detectives Robert Boyce said it is unclear if the attack was random or by someone known to the victim.
"Right now, we are investigating anyone who uses this park," he said. "There is a lot of digital evidence, home video, cameras that point at the street. We are collecting that as well. At 5:46 p.m., she ran past one of the homes there."
Vetrano had been listening to music and texted a friend during the run. Later, her father repeatedly tried to call her cellphone, which was recovered along the path.
She typically ran the path with her father, who was not with her because of an injury. He had asked her not to go, police said, warning her it might not be safe without him, but she went anyway.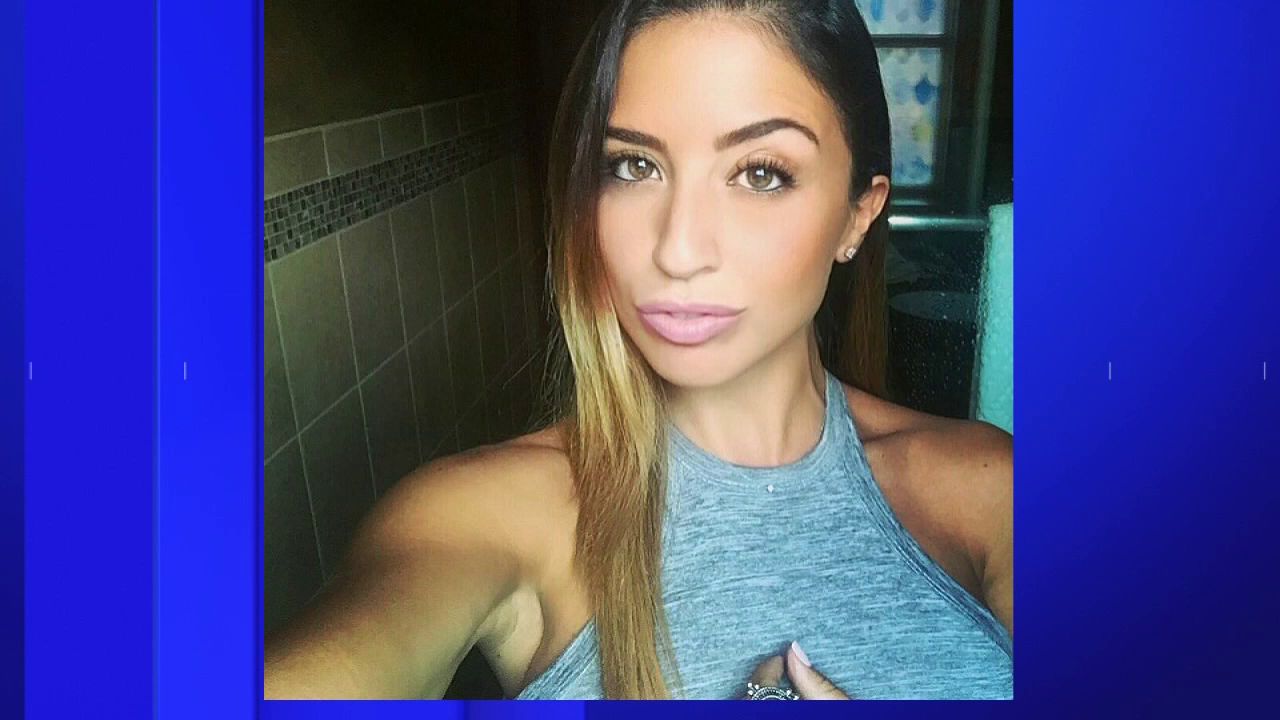 Boyce said police found a pinging on the phone somewhere in the brush off the path, and her father walked police through the marsh to show them where she normally ran. He was with detectives when he found the body face down.
The jogging path is also used by ATVs and firetrucks putting out brush fires, and neighbors and others outside the community use it for running or other sports.
"There was nothing bad you could say about her," family friend Joseph DiPierro said. "She was a sweetheart. She lit up the room when she walked in. She was a beautiful girl."
The murder left area residents shaken.
"Parents are scared to send their kids outside now because of this," neighbor Henny Berkovits said.
A vigil was held for Vetrano at the restaurant where she worked. Hundreds of people showed up.
"It's a terrible tragedy. I just don't know what to say. I go bike riding on that path every day," said Marylou Dazzo, a resident.
"I hope they catch the animal that did that in our own backyard. Our neighborhood is tight. The community will come together right now," said Scott "DJ Skribble" Ialacci, a family friend.
Police have posted flyers in the neighborhood asking the public for information.