Southern California is temporarily in the clear after a storm system swept through the region, but more rain and possible flooding is expected in the Southland later in the week.
Though Monday's storm system passed, another storm system is preparing to move into Southern California on Thursday and could bring rain, flooding and mudslides Thursday evening and into Friday.
Temperatures will stay cool until the storm system, which could bring several inches of rain, moves through the area on Thursday.
Los Angeles and Orange counties will see partly cloudy and mild conditions with high temperatures up to 74 degrees on Tuesday.
The valleys and Inland Empire will also see partly cloudy and mild conditions as highs reach 78 degrees.
Beaches will see partly cloudy skies and 2-4 feet breakers from the west as high temps hit 70 degrees.
Mountains will have sunny and great weather on Tuesday as highs reach 64 degrees.
Deserts will be partly cloudy and mild as temperatures touch 77 degrees.
Live radar: abc7.la/LiveMEGADOPPLER
Watches/Warnings: abc7.la/WxWarnings
Share your weather pictures and video with #ABC7Eyewitness
7-Day Forecasts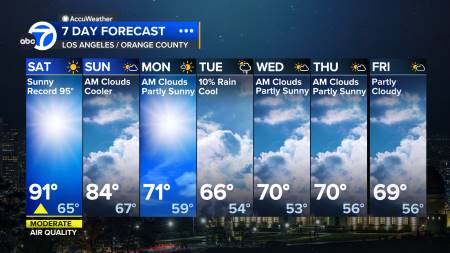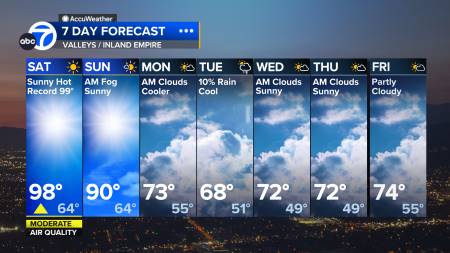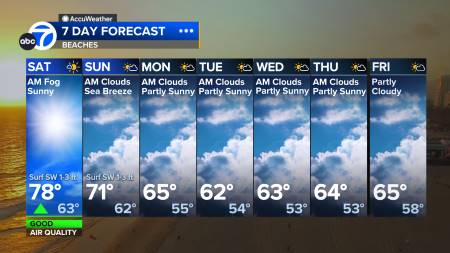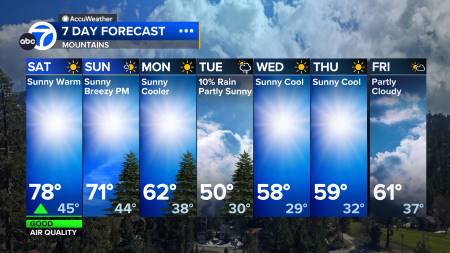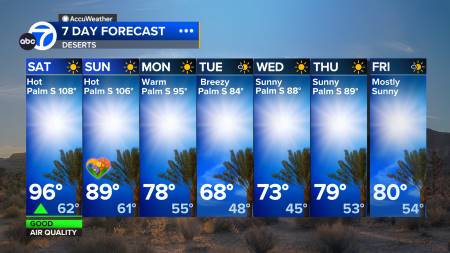 "