SAN BERNARDINO, Calif. (KABC) --
A weekly car show at a San Bernardino mall parking lot turned deadly when someone opened fire among the crowd, killing a man.
San Bernardino police dispatch received calls about a shooting in the Carousel Mall parking lot near 3rd and H streets shortly before 10 p.m. Sunday.
According to the car club that holds the "Cruise Night" every week, the shooting occurred after the show was over.
However, responding officers said there were still more than 100 people in the parking lot when they arrived.
The victim, later identified as 37-year-old Carl Ingram, died at the hospital. Family members said Ingram leaves behind six children, with the youngest being just 2 years old.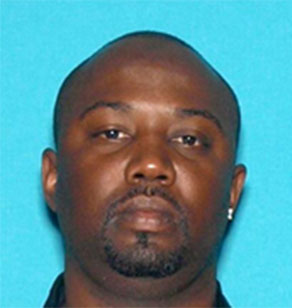 A witness, who wanted to be identified as "Rolex," said she heard more than 10 gunshots.
It is unclear what led to the shooting, but police say it appears there was some sort of altercation before the shots were fired.
"There were very few people who stayed to assist the victim. They were trying to do some life-saving techniques as officers arrived," said Lt. Rich Lawhead with San Bernardino police, who said Ingram was "very well known" to law enforcement.
The car club says the shooting was an isolated incident that had nothing to do with the event.
Matthew Kline, who comes to the show regularly, said it is a family-style event.
"Never any problems at all, at all. It had to be an isolate incident with individuals within themselves," Kline said.
San Bernardino police said this is the 50th homicide this year, a significant jump from last year.
"A very high number of those murders, a very high percentage, over 70 percent of our murders, involve a lifestyle choice," Lawhead said. "Those people that are either involved in drug sales, have a very serious criminal history, involved in gangs, involved in activity that leads them to their eventual demise."
Police have some cellphone video surrounding the incident in their possession, but they still do not have a solid description of the suspect.
If you have any relevant information about this incident, you're urge to call Detective Bonshire at (909) 384-5623 or Sgt. Kokesh at (909) 384-5613.