First lady Michelle Obama is never boring when it comes to style, and Monday at the Democratic National Convention was no exception.
Mrs. Obama wore a custom-made royal blue dress by American designer Christian Siriano to stump for Hillary Clinton at the convention's opening night in Philadelphia.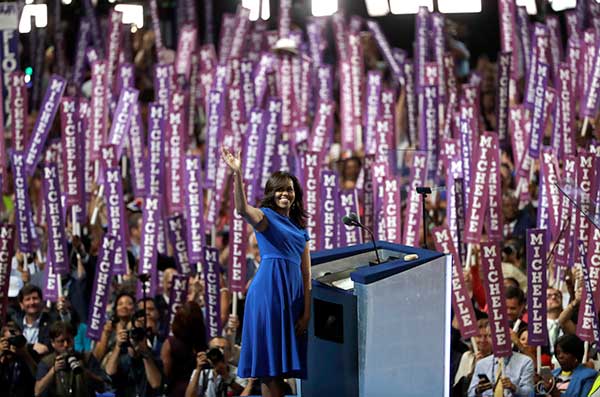 It was just the latest colorful addition to a long line of buzzed-about dresses worn by the first lady, who has become known for a more modern, experimental style than her predecessors.
Here are five of the first lady's looks we won't soon forget:
2008 Democratic National Convention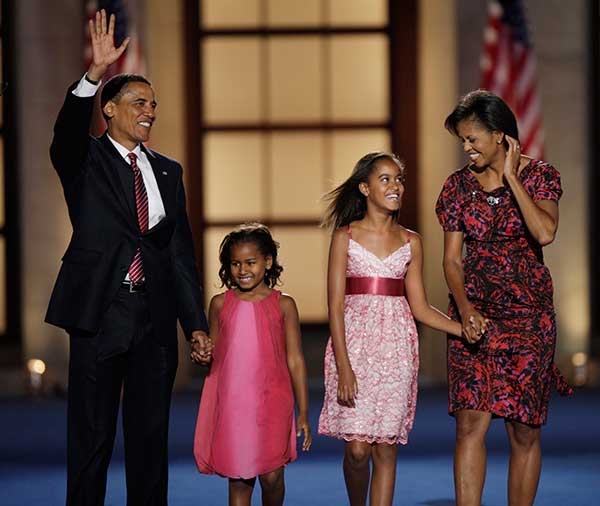 2009, first inaugural ball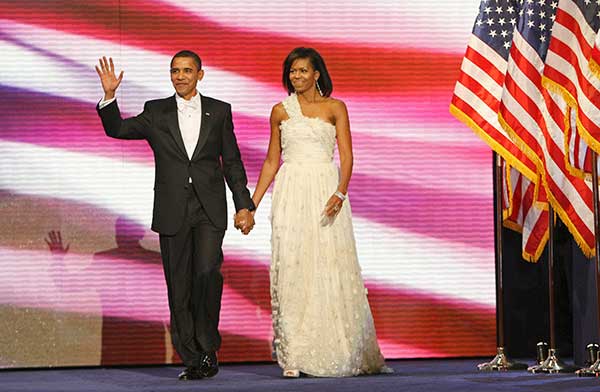 2012 Democratic National Convention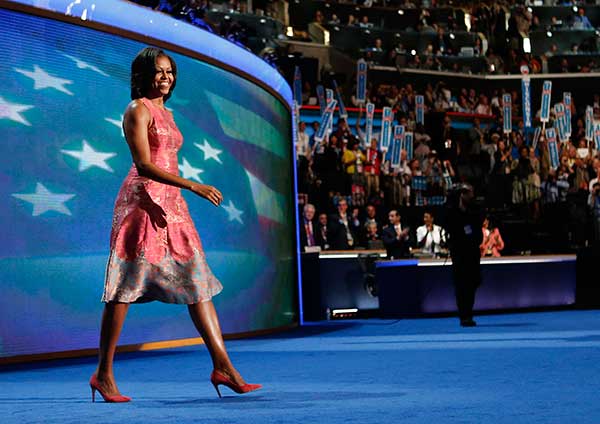 2013, second inaugural ball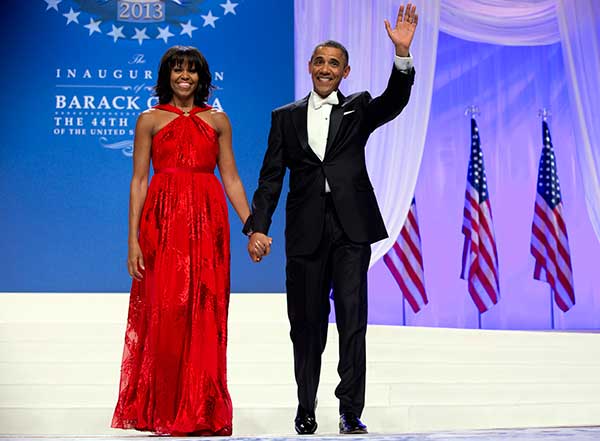 2016, White House Correspondents' Dinner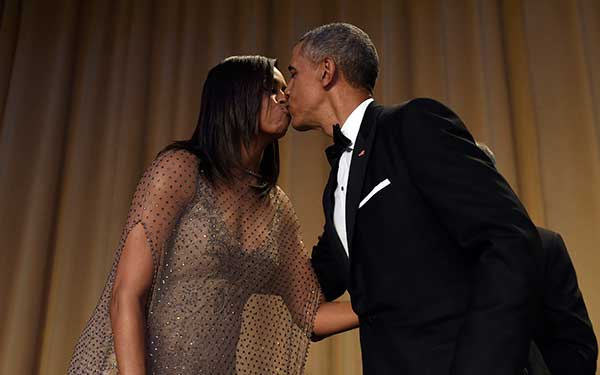 The Associated Press contributed to this report.