Just like in this scene from the 80s masterpiece
Ferris Bueller's Day Off
(Warning: Strong language), The Willis Tower (formerly The Sears Tower) has long been an attraction to tourists hoping to smash their foreheads against the Skydeck glass windows to get an aerial view of downtown Chicago's Loop.
Building officials, taking notice of countless forehead smears on the windows over the years, decided to construct The Ledge: entirely enclosed, glass balconies for private viewing, to grant visitors even more breathtaking views.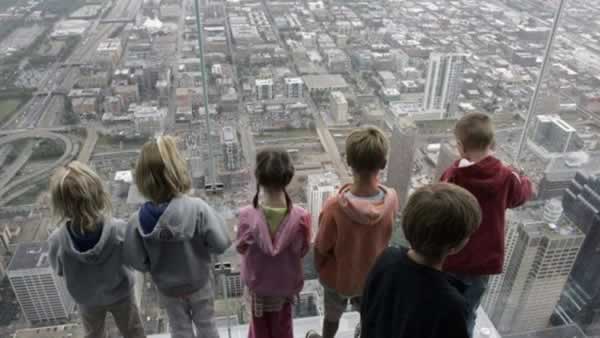 Want to know how to stop kids from hopping up and down? Tell them to look down.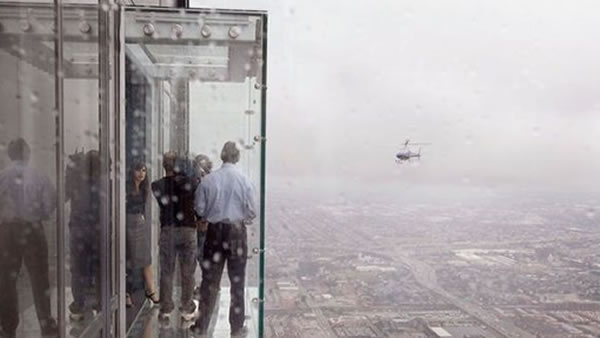 Not exactly big enough for a patio BBQ.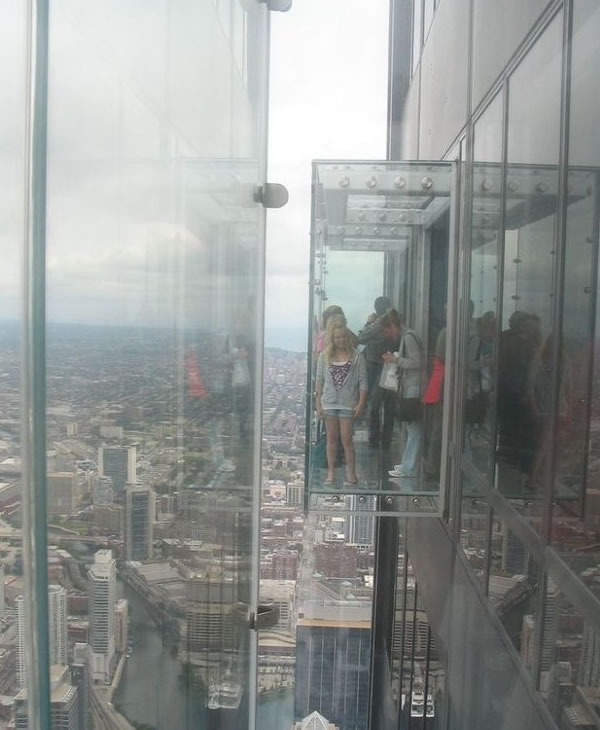 From the outside, we can't help but think of the "sky cells" in Game of Thrones.
This is what Hans Gruber must have seen at the end of Die Hard.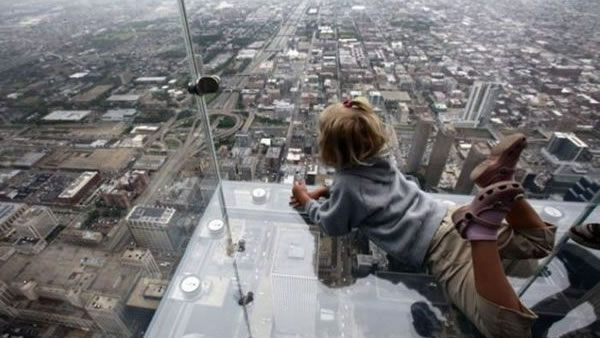 Yes, you can see your house from here. Even if it's in New York.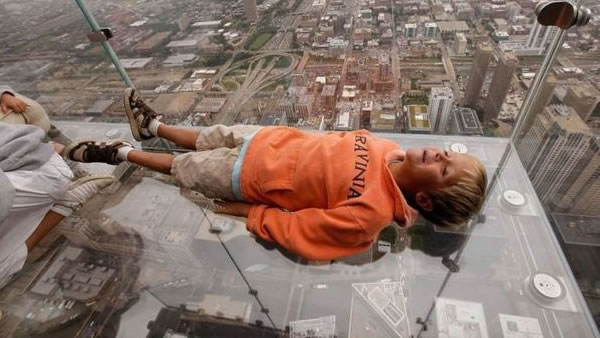 The sights are hypnotic enough to fall asleep to, but it's probably not a place where you'd want to wake up.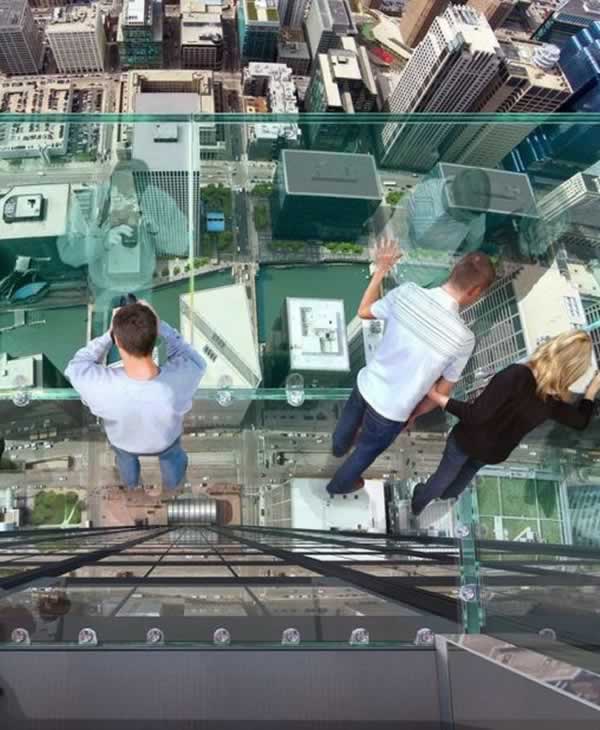 Whoever scaled the roof of this glass case to take this photo is certifiably insane -- or Spiderman.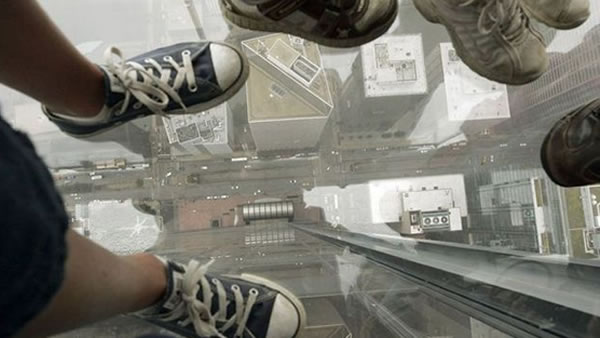 Fortunately for the pedestrians below, this balcony is loogie-proof.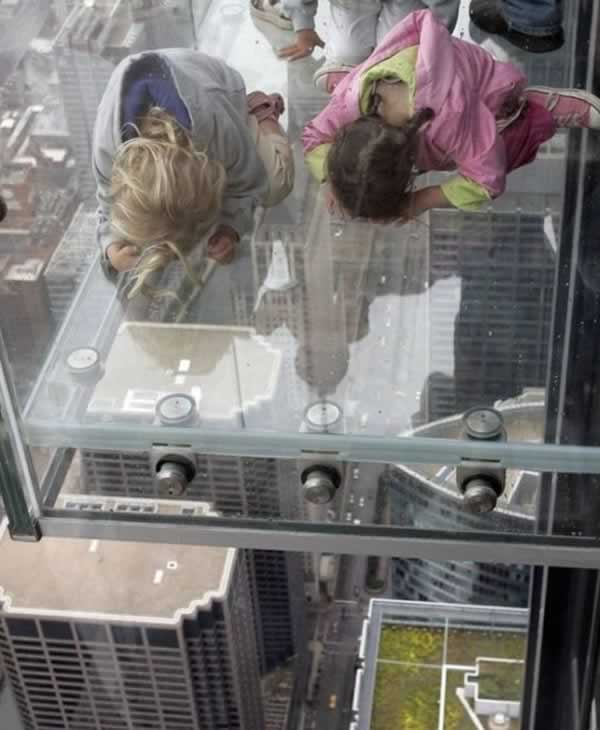 Even if the view is fantastic with your face on the floor, you're still smelling whatever was on the bottom of everyone's shoes.
The views, however, are not without a certain thrill. In one of the balconies Wednesday, the glass panel floor suffered a severe crack in its safety coating, appearing as if the entire floor was about to give way.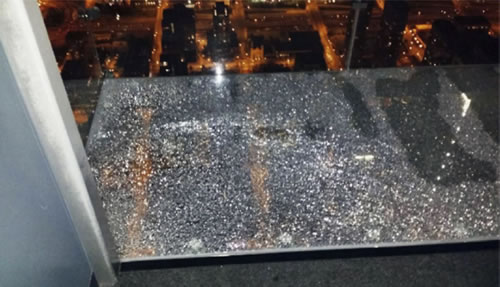 For the visitors present inside the balcony, it was a scare of a lifetime.
"All we see is the glass shattering," Tony Saldana told
WLS-TV
. "We're thinking the whole thing's coming down. We're thinking we're about to fall 103 stories."