LOS ANGELES (KABC) --
A summer storm brought some moderate rain to parts of Southern California Wednesday.
Rain cells dropped moderate showers across parts of Los Angeles County, including Bel Air, Brentwood Heights and Beverly Hills. The system moved swiftly toward the southwest coast, and there were some concerns of possible flooding for low-lying areas.
The rain comes as warm temps and humidity lingered on Wednesday, bringing a chance of thunder and lightning for parts of the Southland.
Los Angeles and Orange counties will see some rain on Wednesday, with a high of 84 degrees.
The valleys and Inland Empire will see a 20 percent chance of rain and thunder, with a high of 93.
Beaches will see a chance of rain with 1-3 foot surf and a high of 75.
Mountains will see a 40 percent chance of thunderstorms and possible flash flooding with a high of 80.
Deserts will see a 40 percent chance of thunder and possible flash flooding with a high of 102.
Live radar: abc7.la/LiveMEGADOPPLER

Watches/Warnings: abc7.la/WxWarnings
Download the free Accuweather app for iPhone and Android devices.
Share your weather pictures and video with #ABC7Eyewitness
7-Day Forecasts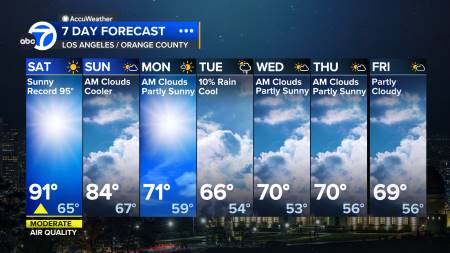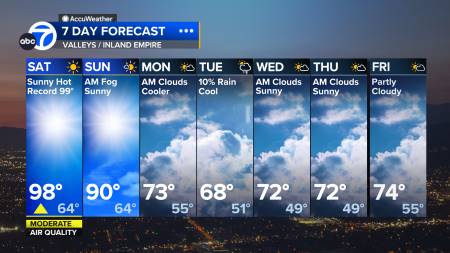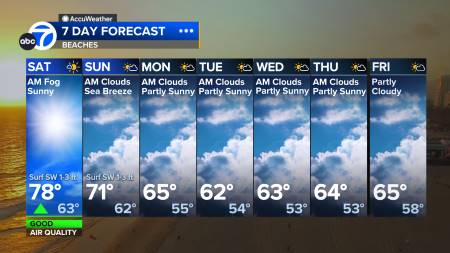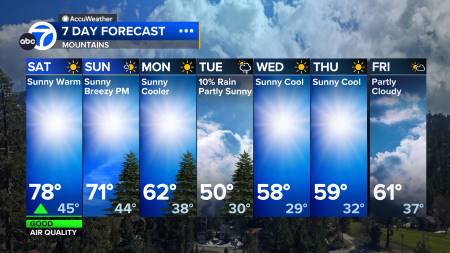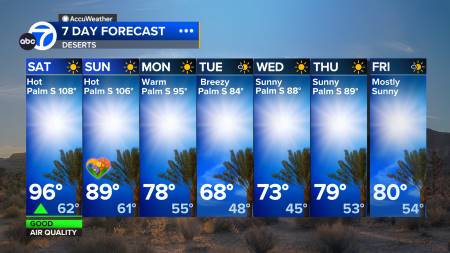 ""