LOS ANGELES (KABC) --
It will be a cool and partly cloudy Saturday for most areas in the Southland.
Residents of Los Angeles and Orange counties will see a cloudy morning that will give way to some sunshine by the afternoon amid temperatures in the low 60s.
A cold weather alert has also been issued and remains in effect for the Los Angeles County mountain areas until Monday.
The valleys and Inland Empire will see similar conditions as temperatures hover in the low 60s. Overnight lows will dip into the mid-40s.
Beach communities will be partly cloudy as temps hover in the low 60s. Swells from the west could create 2-4 foot waves.
The mountain areas will be cold and partly cloudy with highs in the low 40s. Overnight lows will be in the mid-20s.
Desert communities will be sunny and cool with temperatures in the upper 50s. Overnight lows will reach 39 degrees.
Live radar: abc7.la/LiveMEGADOPPLER
Watches/Warnings: abc7.la/WxWarnings
Share your weather pictures and video with #ABC7Eyewitness
7-Day Forecasts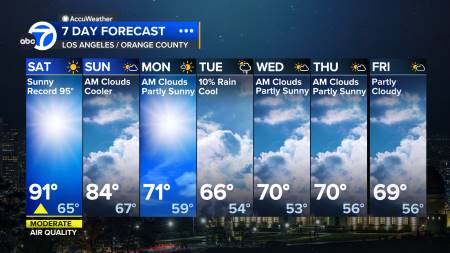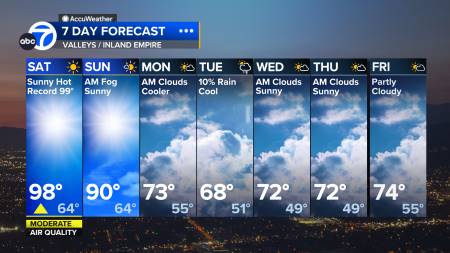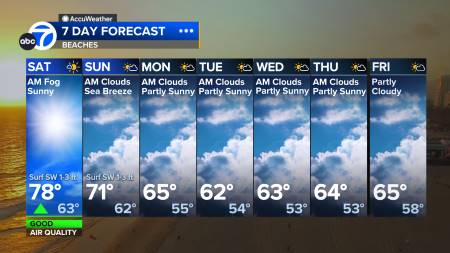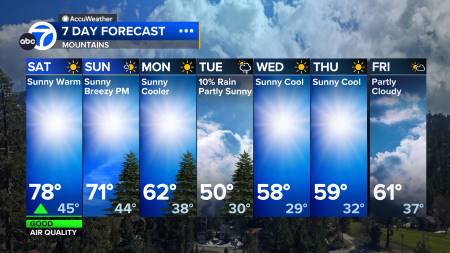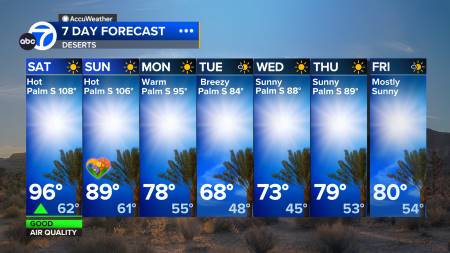 "