LOS ANGELES (KABC) --
Cooler temperatures are arriving in Southern California on Friday, along with a chance of some light rain.
Los Angeles and Orange counties can expect to see drizzle Friday with a high of 63 degrees.
Valleys and the Inland Empire can expect a 30 percent chance of evening rain, with a high of 63.
Beaches can expect to see some drizzle Friday morning with light rain in the afternoon and a high of 61 degrees.
Mountains will be colder, with a high of just 47 and some snow at elevations over 4,000 feet.
Deserts will be windy with a 20 percent chance of rain and a high of 55.
Live radar: abc7.la/LiveMEGADOPPLER
Watches/Warnings: abc7.la/WxWarnings
Share your weather pictures and video with #ABC7Eyewitness
7-Day Forecasts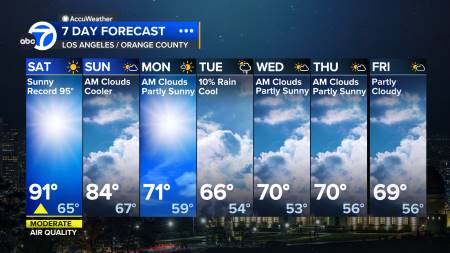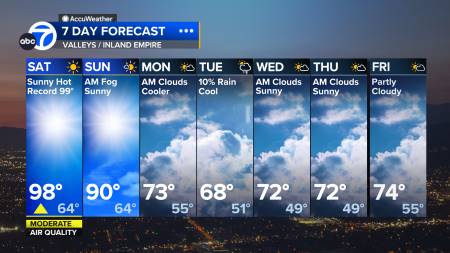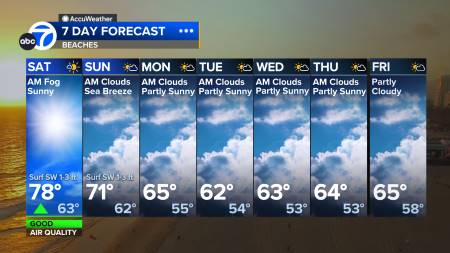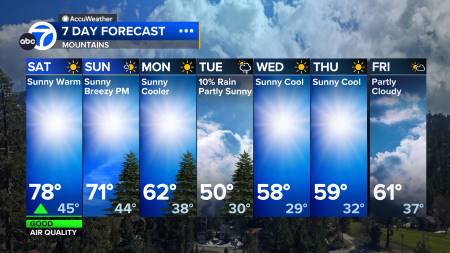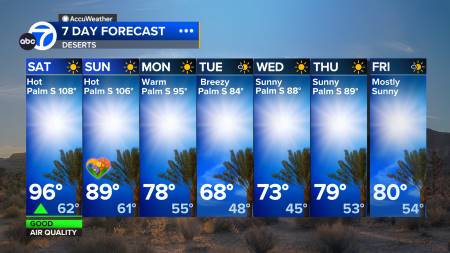 "