LOS ANGELES (KABC) --
Sunday will be cool, sunny and windy in Southern California, but colder, wetter weather is coming soon.
A wind advisory will be in place for mountain and high desert communities in Los Angeles, Ventura and Santa Barbara counties. A frost advisory will be in effect for wind-protected areas in the Ojai Valley and Inland Empire.
By Monday the region will see a 20 percent chance of rain - and a 50 percent chance by Tuesday.
Los Angeles and Orange counties will see sunny, seasonable conditions on Sunday, with a high of 68. Monday and Tuesday will see cooler temperatures with a chance of rain.
The valleys and Inland Empire will be sunny and mild Sunday with a high of 70.
Beaches will be sunny with a high of 64.
Mountains will be sunny and cold with a high of just 42 degrees, dropping to 15 overnight.
Deserts will be 59, dropping to 24 overnight.
Live radar: abc7.la/LiveMEGADOPPLER
Watches/Warnings: abc7.la/WxWarnings
Share your weather pictures and video with #ABC7Eyewitness
7-Day Forecasts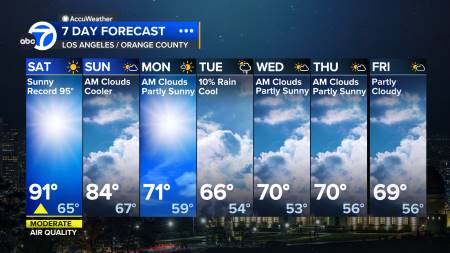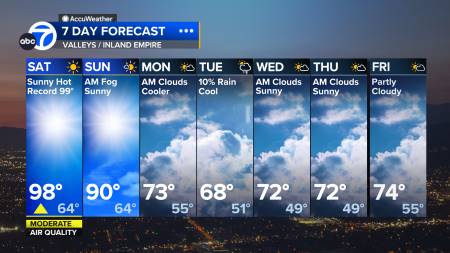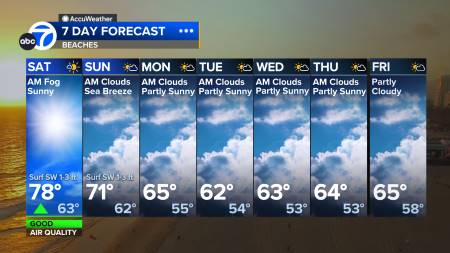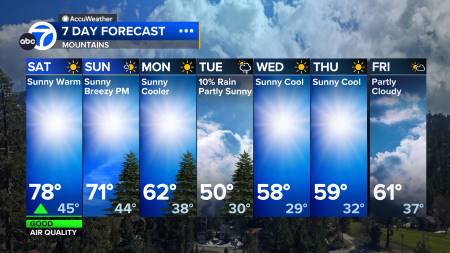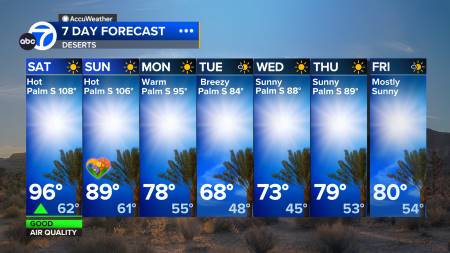 "