LOS ANGELES (KABC) --
Cold winter weather will stick around Southern California Tuesday, though sunny skies are expected throughout the region.
Overnight temperatures will be downright frigid, dipping into the teens in the mountains. Deserts will also see overnight temperatures well below freezing.
Los Angeles and Orange counties will be sunny and cool, with a high of 60.
The valleys and Inland Empire will also be sunny and cold at 60, and will see temperatures dip to near freezing in the early morning hours.
Beaches will see the cold sunshine as well with a high of 58.
Freeze warnings are in effect for the Ventura County coast and coastal valleys, while a hard freeze warning is in effect for the county's inland coastal valleys until 9 a.m. Wednesday.
Mountains will be very cold with a high of 29.
Deserts will be cold and sunny with a high of 49.
Live radar: abc7.la/LiveMEGADOPPLER
Watches/Warnings: abc7.la/WxWarnings
Share your weather pictures and video with #ABC7Eyewitness
7-Day Forecasts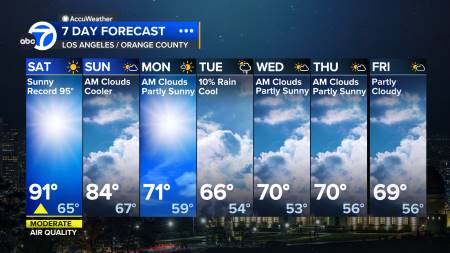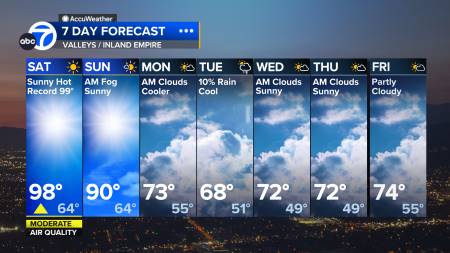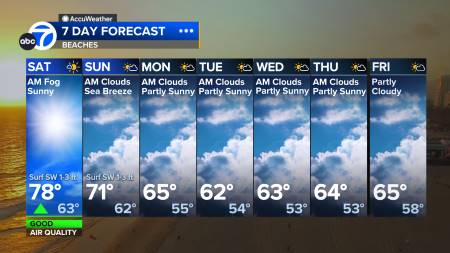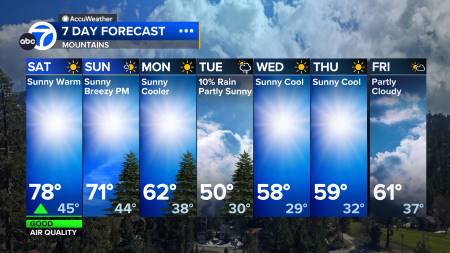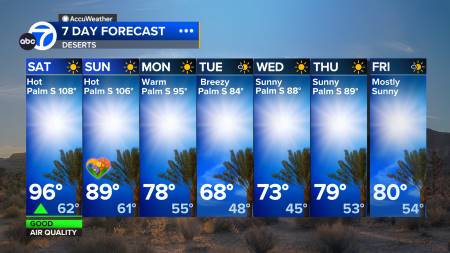 "