LOS ANGELES (KABC) --
Southern California will see mostly moderate to warm temperatures this week with a few morning clouds and afternoon sunshine.
Los Angeles and Orange counties will see some morning clouds Monday, with a high of 76, and temps in the low 70s all week.
Valleys and the Inland Empire will also see some morning clouds, but they'll burn off quickly and the high will reach 84 once the sun emerges.
Beaches will see some patchy fog, with 2-4 foot surf and a high of 67.
Mountains will be sunny, with some gusts up to 25 mph and a high of 69.
Deserts will be warm, with gusts up to 35 mph and a high of 88.
Live radar: abc7.la/LiveMEGADOPPLER
Watches/Warnings: abc7.la/WxWarnings
Share your weather pictures and video with #ABC7Eyewitness
7-Day Forecasts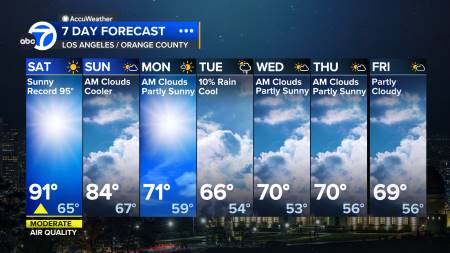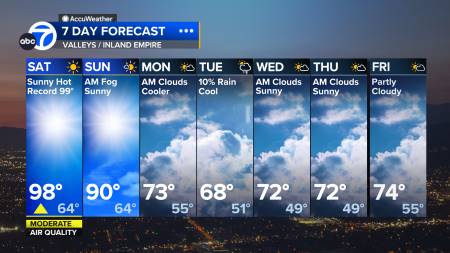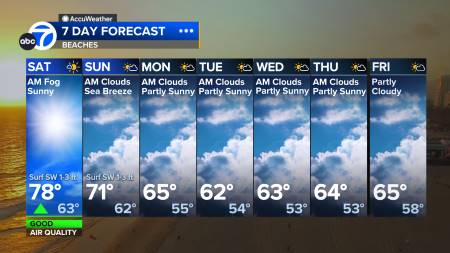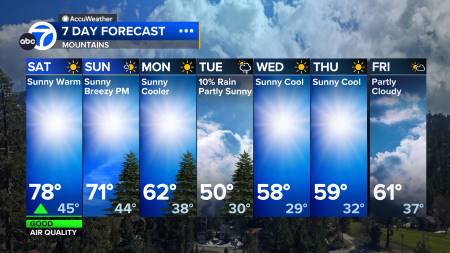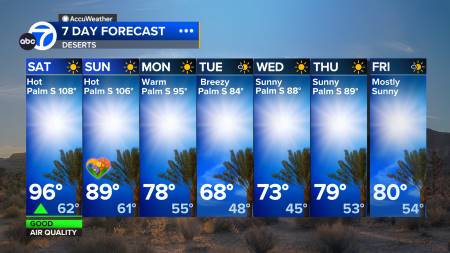 ""