LOS ANGELES (KABC) --
The hot, dry and dangerous conditions that have fueled massive wildfires throughout Southern California aren't quite over yet.
The red-flag warning was extended to Monday and even after that, warm, dry conditions will remain, with no rain expected at all this week.
Los Angeles and Orange counties will see warm, dry and windy conditions Monday with a high of 82.
The valleys and Inland Empire will see Santa Ana winds with gusts up to 30 mph and a high of 83.
Beaches will see warm conditions, with a high of 80 degrees and 3-5 foot surf.
Mountains will be breezy in the passes, with gusts up to 30 mph and a high of 54.
Deserts will see sunshine with a high of 68 and northeast winds of 10-20 mph.
Live radar: abc7.la/LiveMEGADOPPLER
Watches/Warnings: abc7.la/WxWarnings
Share your weather pictures and video with #ABC7Eyewitness
7-Day Forecasts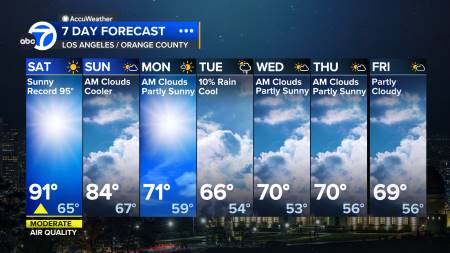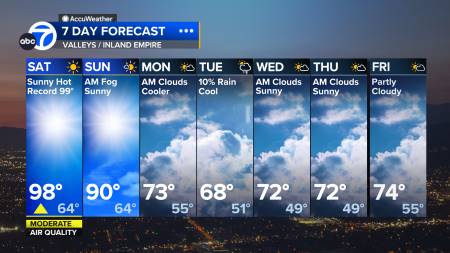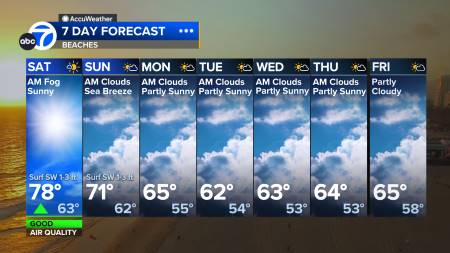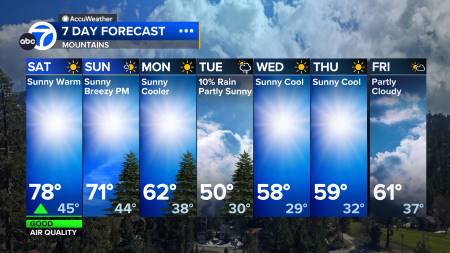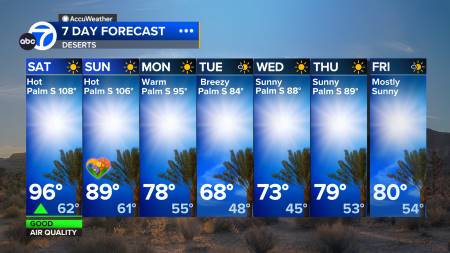 "