Looking for a bit of entertainment this weekend?
Then you're in luck. There are plenty of film screenings coming up around town -- for families, comedy-lovers and thrill-seekers alike. Read on for a rundown.
Hoodline offers data-driven analysis of local happenings and trends across cities. Links included in this article may earn Hoodline a commission on clicks and transactions.
---
'My Neighbor Totoro' at the Vista Theater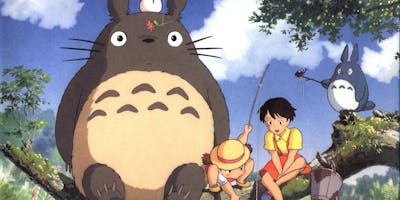 This Saturday, bring the entire family down to the Vista for a special matinee screening of "My Neighbor Totoro" with the Secret Movie Club.
The 35mm cell-animated film circa 1988 stars sisters Satsuko and Mei, who move with their scientist father to the Japanese countryside in the late 1950s to be closer to their mother who is recovering from an illness in a local hospital. The girls are certain that the countryside is populated with special creatures. And sure enough, they meet Totoro, a huge, jolly, furry creature who helps them navigate the twists and turns of life.
When:
Saturday, July 28, 10:30 a.m.-12:30 p.m.
Click here for more details, and to get your tickets
Canadian Cinema Film Festival at South Park Center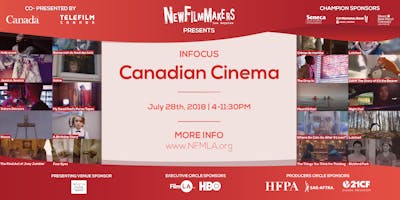 Join NewFilmmakers Los Angeles, the Consulate General of Canada in Los Angeles and Telefilm Canada for three sessions of Canadian short films. The evening will showcase a mix of drama, comedy, thriller, horror, new media and documentary, with filmmakers including alumni from the 2018 Toronto International Film Festival, award winners from top-tier festivals and first-timers.
When:
Saturday, July 28, 4-11:30 p.m.
Click here for more details, and to get your tickets
'Blazing Saddles' at Autry Museum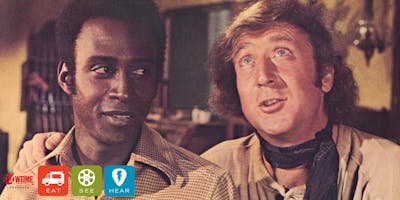 Head out to Autry Museum in Griffith Park for an open-air movie night featuring "Blazing Saddles" this Saturday. The satirical Western film centers on crafty railroad worker Bart, who becomes the first black sheriff of Rock Ridge, a small frontier town about to be destroyed to make way for a new railroad. Despite locals' initial bias, they soon warm up to Bart and his perpetually drunk, gunfighting sidekick -- their only defense against a wave of thugs sent to rid the town of its population.
Expect a bar serving beer, wine and a signature themed cocktails, and a dog-friendly environment. Attendees are also encouraged to bring their own cushions and blankets.
When:
Saturday, July 28, 5:30-11 p.m.
Click here for more details, and to get your tickets
'The Thing' at the Vista Theater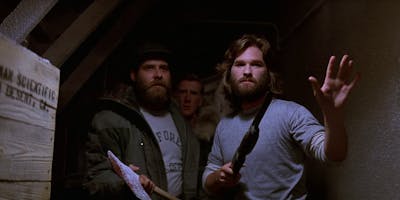 Last but not least, head back to the Vista Theatre for a midnight showing of "The Thing" with the Secret Movie Club. The 35mm film released in 1982 follows a team of scientists isolated in a remote Antarctic scientific base -- where there's no salvation from a shape-shifting alien that will invade their bodies and destroy their souls one by one.
When:
Saturday, July 28, 11:59 p.m.- Sunday, July 29 2:30 a.m.
Click here for more details, and to get your tickets