Looking to dive deeper into the film industry this week?
From an opportunity to hear real-life horror stories from big-name producers to a guided tour of iconic film locations, read on for the week's top film events to add to you calendar.
Hoodline offers data-driven analysis of local happenings and trends across cities. Links included in this article may earn Hoodline a commission on clicks and transactions.
---
Production Nightmares: Stories From The Top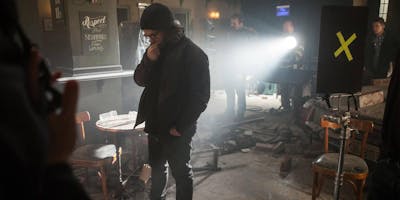 This Tuesday, hear untold horror stories from some of the industry's most well-known producers. The panel, hosted by IVY Entertainment, puts the spotlight on big-name producers as they recount the worst experiences they've ever had in production.
This week's panel will feature:
Daniel Schnider, producer of "Straight Outta Compton."
Shelby Stone, president of production and development for Freedom Road Productions.
Richard Hull, CEO and founder of Pongalo, which controls one of the largest libraries of Spanish-language content in the world.
Holly Brown, an experienced producer and executive who most recently produced Rob Siegel's film "Cruise," starring Spencer Boldman and Emily Ratajkowksi.
When:
Tuesday, June 26, 6-9 p.m.
Where:
Ignited Spaces, 7080 Hollywood Blvd., PH.
Admission:
$20
Click here for more details, and to get your tickets
Free Japanese Cinema Screening: 'Parks'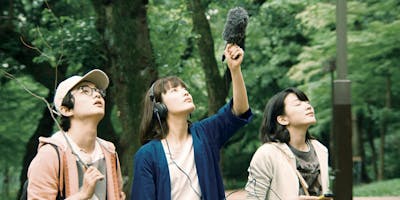 Catch a free screening of the Japanese film "Parks." The film follows Haru, a high school girl, as she travels to Kichijoji in search of Sachiko, the woman mentioned in a love letter of Haru's late father. While Haru learns that Sachiko recently died, she finds a damaged tape containing a song sung by the couple, and she and a new friend attempt to complete the song themselves.
When:
Wednesday, June 27, 7-9:30 p.m.
Where:
The Japan Foundation, 5700 Wilshire Blvd., Suite 100
Admission:
Free
Click here for more details, and to get your tickets
San Fernando Valley Film Tour
Join My Valley Pass and The Valley Relics Museum for the official San Fernando Valley Film Tour. The three-hour guided excursion transports film fanatics to some of the most iconic filming locations in the area -- from Marty McFly's house in "Back To The Future" to the guitar shop in "Wayne's World" and beyond.
When:
Saturday, June 30, 11 a.m.-2 p.m.
Where:
Valley Relics Museum, 21630 Marilla St.
Admission:
$39.95
Click here for more details, and to get your tickets