Looking to kick back and enjoy a film this week?
When it comes to movies, there's plenty to get you off the couch. From a unique retelling of a masterpiece to a collection of Japanese short films, read on for the week's top film events to add to your calendar.
Hoodline offers data-driven analysis of local happenings and trends across cities. Links included in this article may earn Hoodline a commission on clicks and transactions.
'The Sound of Music' -- reversed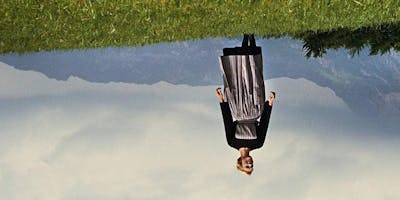 This Friday, come experience a one-night-only screening of Paul McCarthy's "cisuM fo dnuoS ehT / The Sound of Music."
The famous 1965 musical starring Julie Andrews and Christopher Plummer is not only presented upside down, but reversed as well, in an effort to play with the film's constituent elements and investigate the inner workings of the film.
A cash bar will be provided, with both food and drinks available for purchase.
When:
Friday, Aug. 17, 7-9 p.m.
'To Kill a Mockingbird' at the Vista Theatre
Head over to the Vista Theatre this Saturday for a matinee showing of "To Kill a Mockingbird," a box-office success based on the Pulitzer Prize-winning novel by Harper Lee.
This 35mm film released in 1962 follows two young children and the life experiences they encounter, teaching them that appearances, prejudices, rumors and gossip are not always to be accepted or trusted. It won three Academy Awards, including the best actor honor for Gregory Peck.
When:
Saturday, Aug. 18, 10 a.m.-12:30 p.m.
Short film collections by Japan Film Festival LA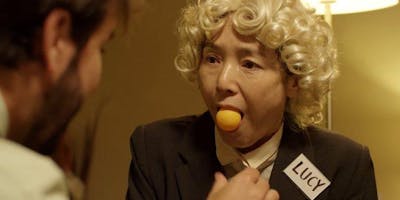 Over at the Japanese American National Museum, check out comedy/drama short "Oh Lucy," the story of an emotionally unfulfilled woman named Setsuko who is seemingly stuck with a meaningless life in Tokyo.
A collection of Japanese short films will also be featured, detailing various themes ranging from true stories and documentaries to love and Japanese culture.
When:
Saturday, Aug. 18, 1-3 p.m.
Black Panther on the green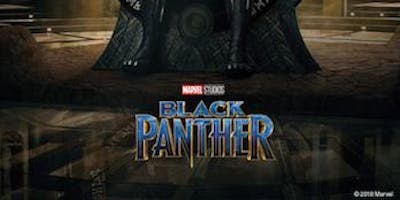 Last but not least, come on down to Warner Ranch Park for an outdoor showing of the popular Marvel newcomer "Black Panther."
This action-packed superhero film features Chadwick Boseman as T'Challa, who returns home to the African nation of Wakanda to take his rightful place as king. But after a powerful enemy emerges, the young king must rally his allies in order to secure the safety of his people.
When:
Saturday, Aug. 18, 8-10 p.m.