HOUSTON -- One suspect was killed and two Houston police officers were injured in a shootout with burglary suspects in southwest Houston.
One officer is critically injured and one or two suspects are believed to be on the loose, police said.
The shooting happened at a home in the 8700 block of Sterlingame just before 12:30 p.m. near Beltway 8 and Highway 59.
SWAT and K-9 officers were surrounding the location while in search for a suspect wearing dark clothing and a blue bandanna.
About 1,800 nearby homes were on lockdown as the search for the other suspects continued. Houston Police Chief Art Acevedo advised residents to shelter in place and others to avoid the area.
Residents in the following area were being asked to shelter-in-place until further notice:
-South of Bellfort Avenue
-West of Gessner Drive
-North of W Airport Blvd
-East of Beltway 8/Sam Houston Tollway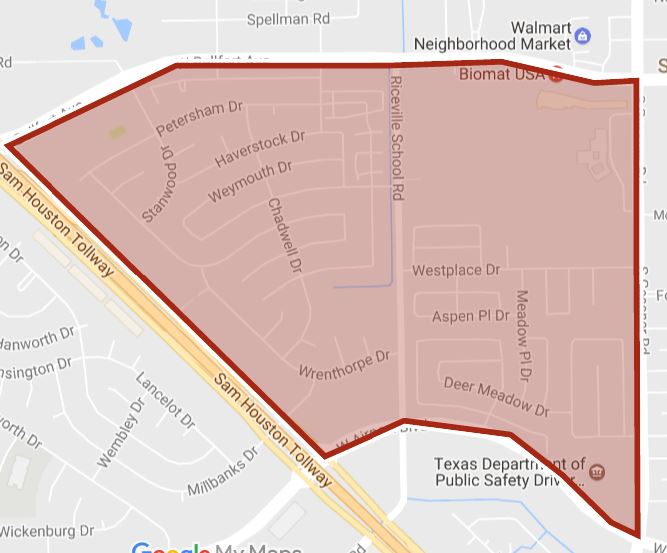 According to Houston Mayor Sylvester Turner, one officer was taken to Ben Taub Hospital with non-life threatening injuries to his foot. Another officer, who was taken to Memorial Hermann Hospital, was in critical condition.