NEW YORK -- A bull that escaped from a holding area and darted through the streets of New York City has been captured and rescued by comedian Jon Stewart.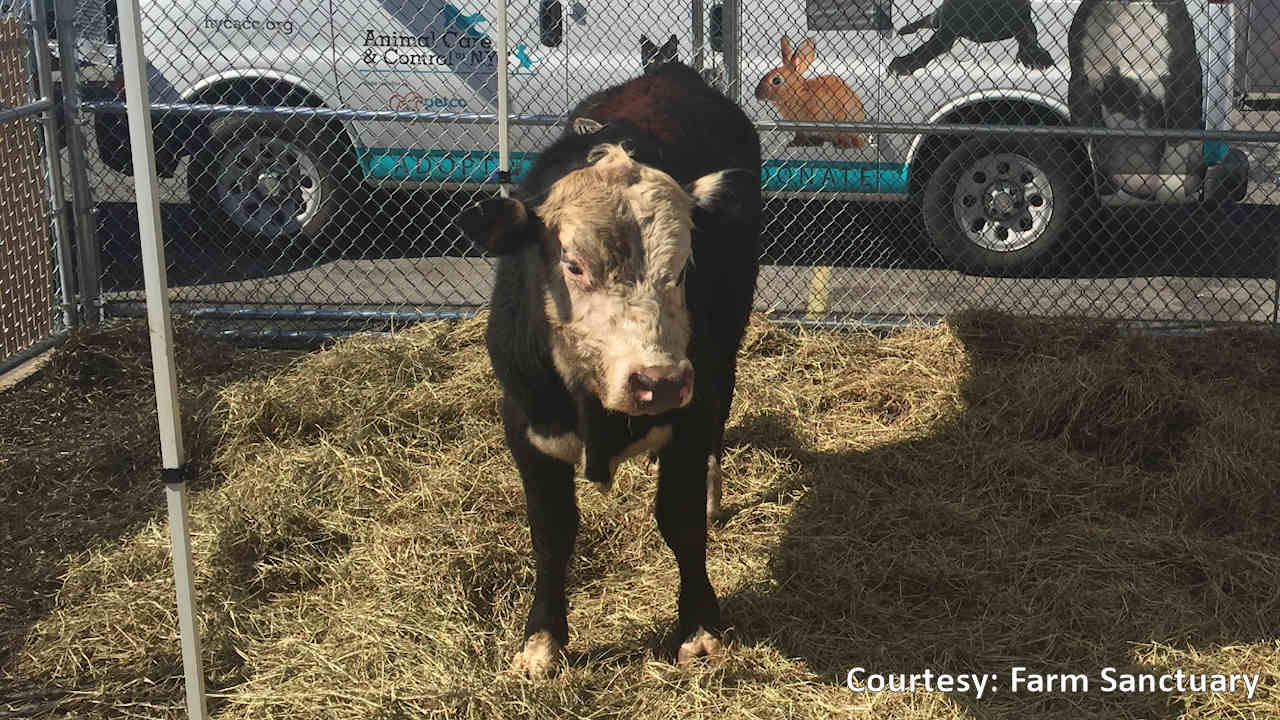 The black and white Angus, who's named Frank Lee after the prisoner who escaped from Alcatraz, concocted a well-devised plan and escaped from a slaughterhouse in Queens around 10:15 a.m. Friday.
The bull enjoyed a bit of freedom on the York College campus in Queens. As an audience grew, he was lassoed twice and tranquilized with darts.
"There was a guy swinging his rope, he was going to catch it. He looked pretty confident, I was scared," an eyewitness said.
The bull was driven by former "Daily Show" host Jon Stewart and his wife, Tracey, to Farm Sanctuary, a national organization dedicated to protecting farm animals. By Friday afternoon, Frank Lee was loaded up and driven by the Stewarts to upstate New York.
The Stewarts have partnered in the past with Farm Sanctuary.
"He was actually feeding the bull over the fence. So the bull actually took food out of his hand which is really nice because this is a very frightened animal," said Susie Coston, the national shelter director of Farm Sanctuary.
Frank Lee is being treated first at the Cornell University Hospital for Animals in Ithaca, and then will go on to his permanent home at the Farm Sanctuary in Watkins Glen, New York.
The Associated Press contributed to this report