NEWARK, N.J. -- A video posted to social media sparked an animal cruelty investigation in New Jersey.
Police said the video showed a 19-year-old throwing a cat from a third floor balcony in Newark. That teen is now facing charges, according to officials.
In the video, you can hear laughing as the helpless cat is tossed over the balcony. Once the video was posted to Instagram, it prompted an outcry.
Yasmin Rivera, who goes by @Jazzyxoxo13 on Instagram, rescues cats, and raced to help the tabby cat. Amazingly, the feline survived and was receiving veterinary care.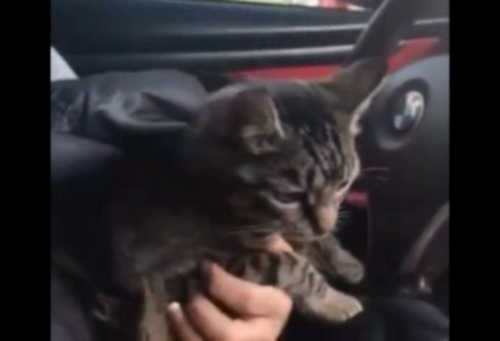 Authorities believed the act happened on Thursday. By Sunday, they arrested Tikeemah Lassiter of Clinton, New Jersey.
Officials said they believed the teen was visiting relatives in Newark when she allegedly tossed the cat off of the building.
Investigators compared the cat Rivera retrieved with the cat in the video and confirmed it was the same.