SAN BERNARDINO, Calif. (KABC) --
A man with blood smeared all over his face and wearing nothing but socks and shoes was arrested after police found another man dead in a backyard of a San Bernardino home.
San Bernardino police received a call about a possible murder in the 1600 block of 26th Street at around 10:45 p.m. Tuesday.
Responding officers found a man dead in the backyard of a home. He was later identified as 39-year-old Thurston Alexander Watkins of Studio City.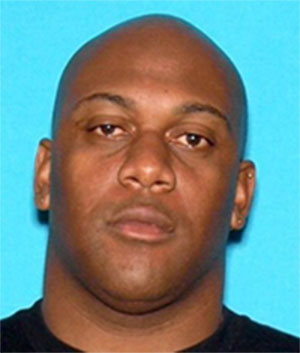 Marvin Ramirez, a 29-year-old resident of Covina, was found hovering around Watkins' body. Ramirez was nude with the exception of shoes and socks, and his face was splattered with blood, according to authorities.
Police wrapped a white bag over a disoriented Ramirez and arrested him.
Officials said Ramirez was initially combative but was eventually taken into custody without incident. He was booked into the West Valley Detention Center on suspicion of murder. Witnesses said two people were detained for questioning.
The relationship between the victim and suspect remains unclear, and the motive and cause of death were under investigation.
One neighbor, who wished to remain anonymous, said he'd seen both Watkins and Ramirez before, and that they would come over to the San Bernardino home often.
"Pretty sure that they were drinking earlier, probably around 4:30, 5, they pulled up," the neighbor said.
He said that the two initially almost pulled into the wrong driveway first, but they backed up and pulled into the correct one.
"I guess they were drinking for those couple of hours," he said. "Next thing you know, police pulled up, the lady came out screaming, saying somebody was in the back dead."
Meantime, residents said they are sick of all the violence.
"...Wherever you go now, you see and hear that people's been shot and, you know, robbed...and it's getting worse," said neighbor Betty Rodriguez.
If you have any information that could aid detectives in their investigation, you were urged to call Det. Munoz with the San Bernardino Police Department at (909) 384-5630.