ALBUQUERQUE, N.M. (KABC) --
A New Mexico mom has been packing two lunches for her young son - but it wasn't because he was hungry.
Josette Duran, 38, of Albuquerque, said her 14-year-old son Dylan asked her to pack double starting a few weeks into the school year.
"About the second week that school started this year, I was making Dylan's lunch in the morning and out of nowhere, he said 'Mama, can you make two lunches?'" Duran told
ABC News
. "I said, 'Why, are you not getting full enough?' Dylan said, 'No, there's a little boy at school. He only eats a fruit cup. [He has] no money. Can you make two lunches?' I said, 'Sure.'"
Duran packed sandwiches, snacks and even added encouraging sticky notes to Dylan and his friend.
The school principal recently called Duran into the office because that little boy's mom found out Duran had been feeding her son.
She was told that the boy's young single mother had been homeless and could only afford that single fruit cup.
It's a struggle Duran knows all too well.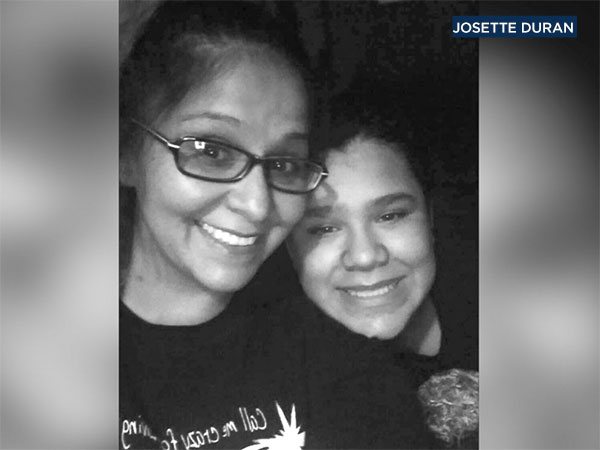 "This hits home to me because a few years ago, me and my son were homeless. I was living in my car, I was washing him in bathrooms, and we didn't have food," Duran told
KOAT
.
That's when the light bulb went off. Duran and the girls' volleyball team she coaches helped raise more than $400 for all the struggling mothers who couldn't afford lunches for their kids.
"We paid up all the past-due accounts for all the kids that need lunch, right? So now, no one in that school owes any lunch money to anybody, and everybody can eat," Duran said in a Facebook live video.
And that young mother who couldn't afford lunch for her son? She now has a job.
Through her actions, Duran has taught the school a valuable lesson in compassion and kindness.
"To us, we were just doing something normal," Duran said on Facebook. "We never questioned it. If anything, we have to go back to the home. I know we are busy parents but ask, 'Are you doing OK in school? Is someone else [you know] not doing OK in school?' Keep your eyes and ears open. Say something. Don't be scared to say something and don't be scared to be nice."