LOS ANGELES (KABC) --
Expect clear Southern California skies and mild temperatures in the 70s and even low 80s on Saturday, but clouds and possible drizzle are coming as early as Monday.
Los Angeles and Orange counties will be sunny and warm Saturday with a high of 76. But clouds will move in Sunday and the temps will drop by about 10 degrees.
The valleys and Inland Empire will be mostly clear Saturday, with a high of 80, then cooling down to 69 on Sunday.
Beaches will be fair and mild, with 1-3 foot surf and a high of 70.
Mountains will be sunny and cool, with a high of 55.
Deserts will be sunny and mild with a high of 70.
Live radar: abc7.la/LiveMEGADOPPLER
Watches/Warnings: abc7.la/WxWarnings
Share your weather pictures and video with #ABC7Eyewitness
7-Day Forecasts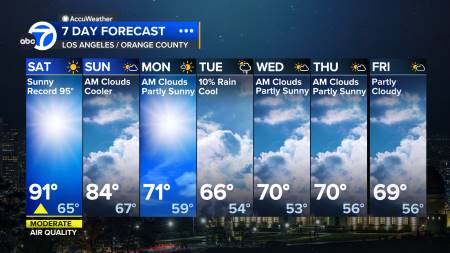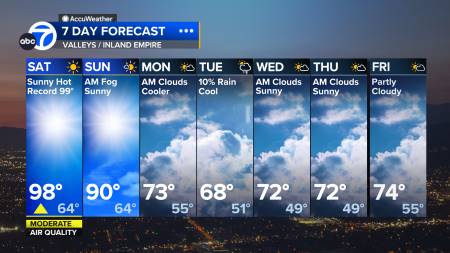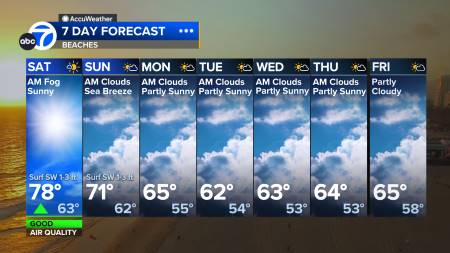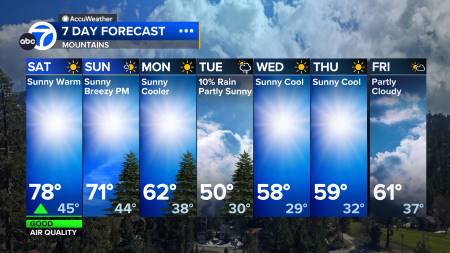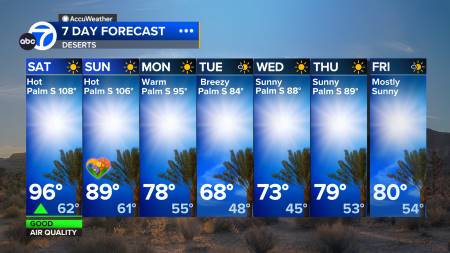 "