LOS ANGELES (KABC) --
Southern California will see mild temperatures and chilly evenings for much of the week, starting with highs in the low 70s Monday.
Los Angeles and Orange counties, along with the valleys and Inland Empire, will see mostly clear skies and highs in the low 70s. Overnight lows will dip into the low to mid-40s.
A cold weather alert has been issued for the Santa Clarita Valley through Monday night and the Antelope Valley until Wednesday. Wind chill temperatures are expected to dip below 32 degrees in the areas.
Beach communities will see partly cloudy skies and cooler temperatures in the upper 60s.
The mountains will be chilly all day with highs in the mid-40s and chilly gusts up to 35 mph. Overnight lows will hit 18 degrees.
Desert areas will see mostly sunny skies with slightly warmer temps than the mountains in the upper 50s. Overnight lows will be in the mid-20s.
Overnight temperatures will continue to be cold through most of the week, while daytime temps will be mild.
Live radar: abc7.la/LiveMEGADOPPLER
Watches/Warnings: abc7.la/WxWarnings
Share your weather pictures and video with #ABC7Eyewitness
7-Day Forecasts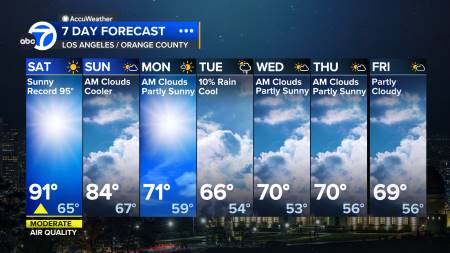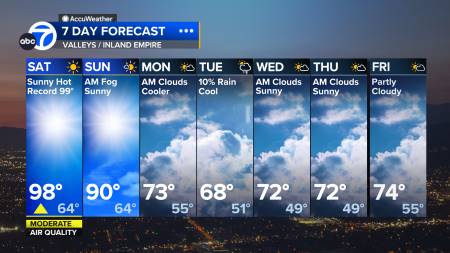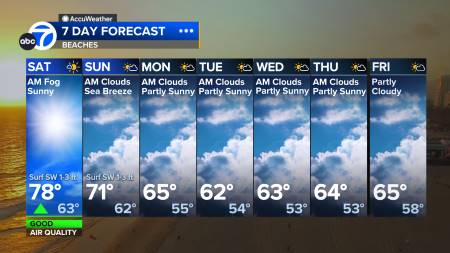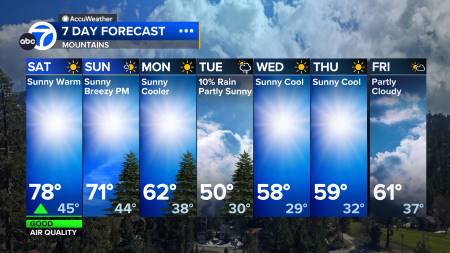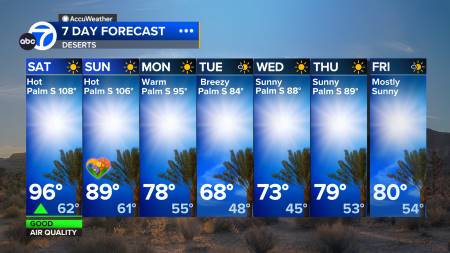 "