LOS ANGELES (KABC) --
The marine layer sticks around Southern California Thursday, keeping temps mild yet slightly warmer in the 70s and 80s.
Los Angeles and Orange counties will see some morning clouds and sunshine in the afternoon, with a high of 81 degrees.
The valleys and Inland Empire will also see morning clouds, with the sun peeking out by late morning to bring temps into the upper 80s.
Beaches will experience some early morning cloud cover, but the sun will come out in the late afternoon amid temperatures in the mid-70s.
Mountains will see a mild day with highs in the mid-70s, sunny skies and wind gusts up to 20 mph.
The high desert will be also be sunny and warm with highs in the mid-90s. The areas will also see wind gusts up to 35 mph.
Live radar: abc7.la/LiveMEGADOPPLER
Watches/Warnings: abc7.la/WxWarnings
Share your weather pictures and video with #ABC7Eyewitness
7-Day Forecasts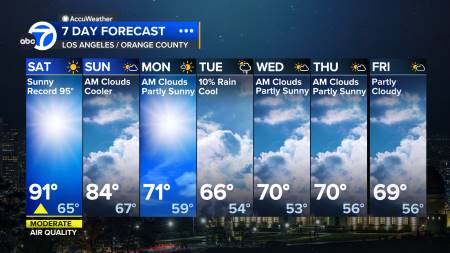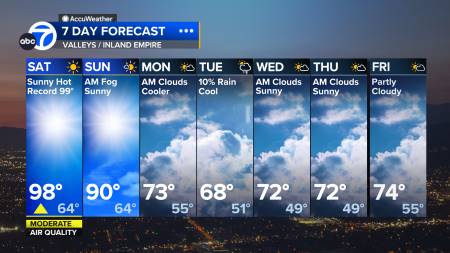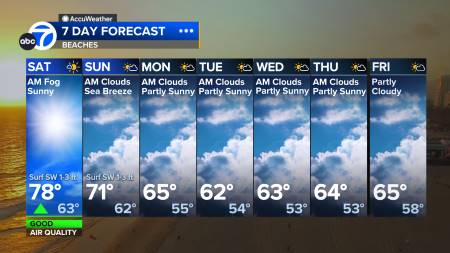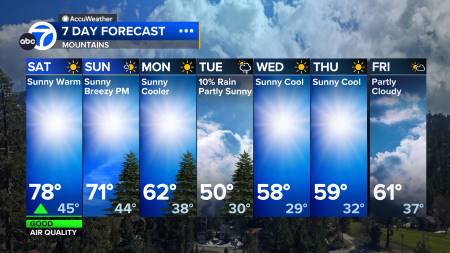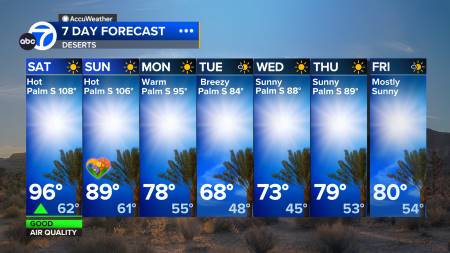 "