LOS ANGELES (KABC) --
The first day of fall will be Southern California's last day of cooler temperatures, as warmer air begins moving into the region. Temperatures will gradually get warmer every day, reaching the 90s in some areas by Thursday.
Los Angeles and Orange counties will see some morning clouds and a high of 73. Temperatures will then warm over the next few days, reaching 90 by Tuesday.
The valleys and Inland Empire will see some clouds in the morning, with a high of 79, then gradually warming to hit 97 by Thursday.
Beaches will see some clouds, with a high of 73 on Friday and Saturday, then warming to 82 by Tuesday.
Mountains will be sunny and cool on Friday, with a high of just 57, warming slightly over the week to hit 71 by Thursday.
Deserts will be sunny, with a high of 72 and then warming up to 90 by Thursday.
Live radar: abc7.la/LiveMEGADOPPLER
Watches/Warnings: abc7.la/WxWarnings
Share your weather pictures and video with #ABC7Eyewitness
7-Day Forecasts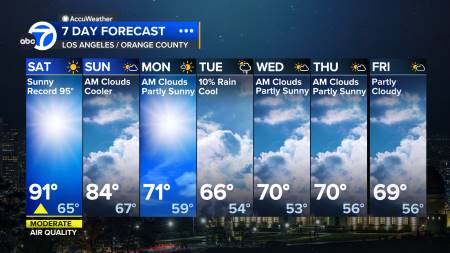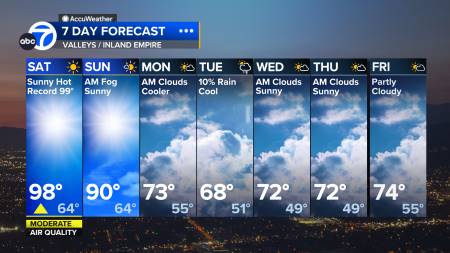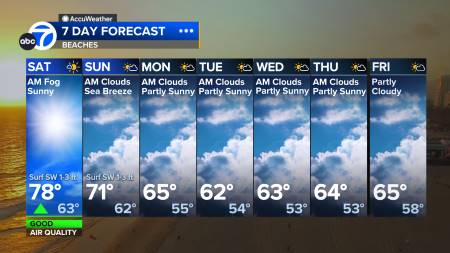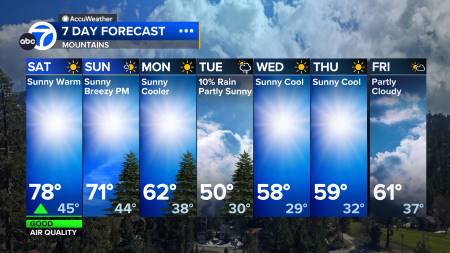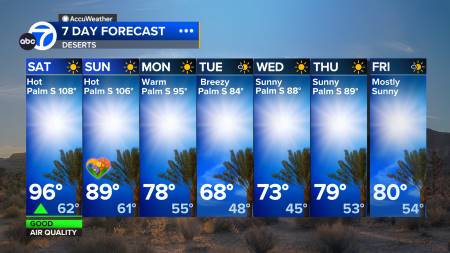 "