LOS ANGELES (KABC) --
Colder air from the north is bringing in the marine layer and cooler temperatures in the 70s and low 80s Wednesday.
Los Angeles and Orange counties will a marine layer in the morning and then partly cloudy skies the rest of the day with highs in the upper 70s.
The valleys and Inland Empire will also see some morning clouds and partly cloudy skies. Temperatures will be a little warmer in the low 80s.
Beaches will be cloudy and cool most of the day with some cloud cover dissipating by the later afternoon. Highs will be in the low 70s.
Mountains will be sunny and calm with temperatures hovering in the low 70s.
Deserts will be sunny and comfortable with a high of 83. Temps will drop into the low 70s by Thursday.
Live radar: abc7.la/LiveMEGADOPPLER
Watches/Warnings: abc7.la/WxWarnings
Share your weather pictures and video with #ABC7Eyewitness
7-Day Forecasts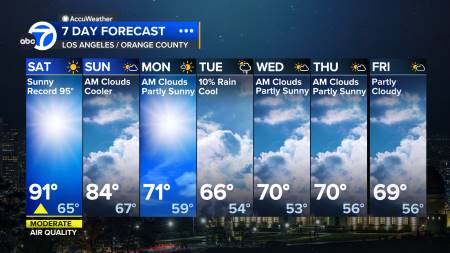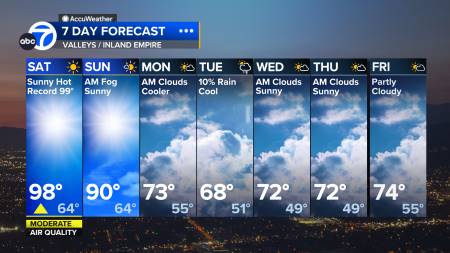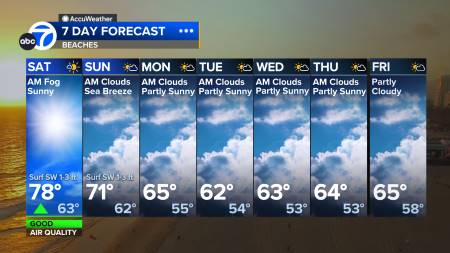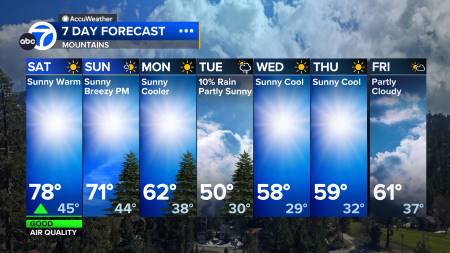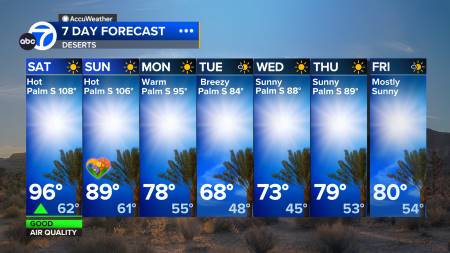 "