LOS ANGELES (KABC) --
Warm summer-like temperatures are returning to Southern California this week, with highs in the upper 80s in some areas by Wednesday.
Los Angeles and Orange counties will see a high of 78 on Sunday, but temps will rise up to 86 by Wednesday before cooling again slightly for next weekend.
The valleys and Inland Empire will see a high of 79 on Sunday, dropping to a chilly 42 overnight. By Wednesday, the high will hit 88 degrees.
The beaches will be mild, with 2-3 foot surf and a high of 72 on Sunday.
Mountain communities will see cooler conditions, reaching a high of only 60 on Sunday, dropping to 25 overnight.
The high desert will see a high of 69 on Sunday, then climbing into the 80s by Wednesday.
Live radar: abc7.la/LiveMEGADOPPLER
Watches/Warnings: abc7.la/WxWarnings
Share your weather pictures and video with #ABC7Eyewitness
7-Day Forecasts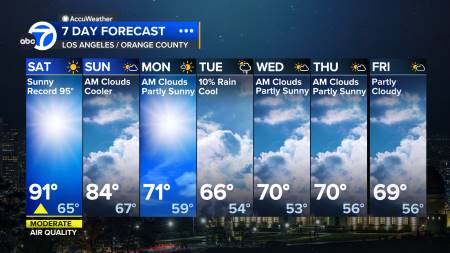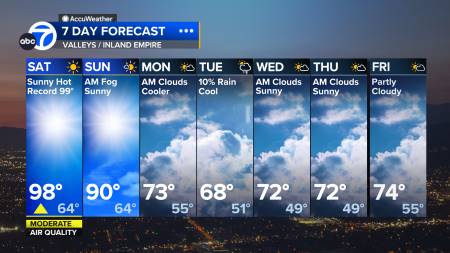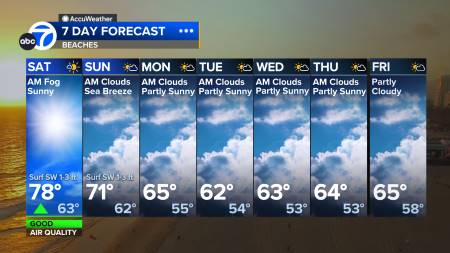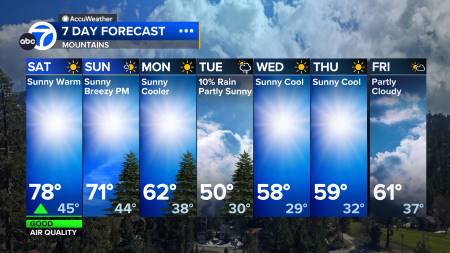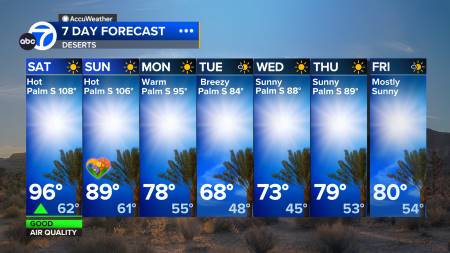 "