LOS ANGELES (KABC) --
Temperatures continue to warm up Sunday, with highs hitting the 80s and 90s for most parts of Southern California.
Los Angeles and Orange counties will see clear, sunny skies as temperatures hover in the low 80s.
The valleys and Inland Empire will be warmer with clear skies and highs in the low 90s.
Beaches will be sunny and pleasant with temps hitting the mid-70s. Swells from the west could create 1-3 foot surf.
Mountains will be much cooler and could experience some wind gusts up to 30 mph. Highs will be in the upper 50s.
Deserts will be sunny and mild with temperatures hovering in the upper 70s.
The warm-up will continue through the work week.
Live radar: abc7.la/LiveMEGADOPPLER
Watches/Warnings: abc7.la/WxWarnings
Share your weather pictures and video with #ABC7Eyewitness
7-Day Forecasts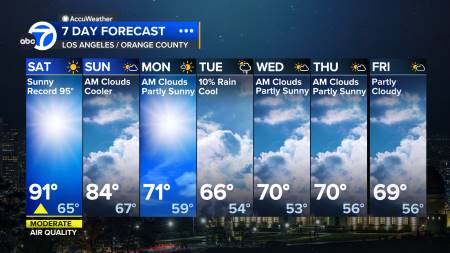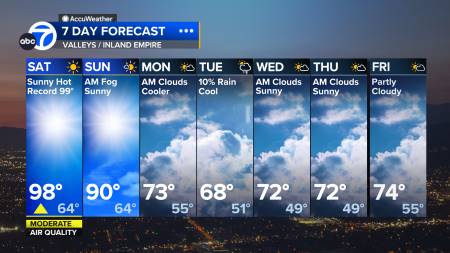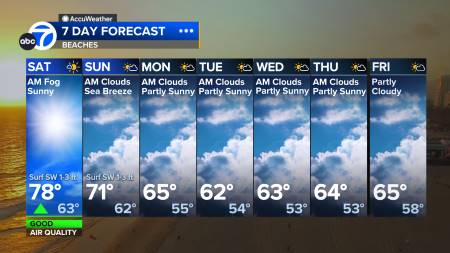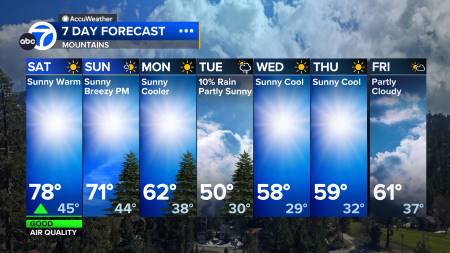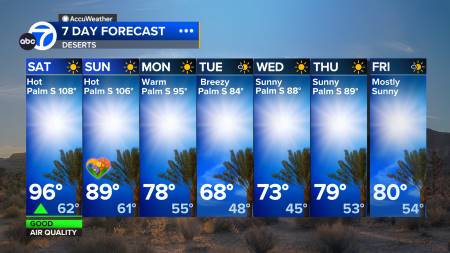 "