LOS ANGELES (KABC) --
Southern California will see another day of cool temperatures and cloudy skies for most areas.
Los Angeles and Orange counties will experience cloudy conditions with temperatures in the low 60s. Overnight lows will be cold in the low 40s.
The valleys and Inland Empire will also experience cool temps in the low 60s amid partly cloudy skies. Overnight temperatures will dip into the mid-30s.
Beach communities will have a partly cloudy day with highs in the upper 50s. Temperatures will dip into the mid-40s overnight.
Freeze warnings are in effect for the Ventura County coast and coastal valleys, while a hard freeze warning is in effect for the county's inland coastal valleys until 9 a.m. Wednesday.
Mountain areas will have a chance for afternoon snow with at least an inch hitting at elevations of 4,000 feet or more. Highs will be in the low 30s and dip into the teens overnight.
Deserts will also be cold with a slight chance of rain. Highs will be in the low 50s and overnight lows will dip into the low 20s.
Live radar: abc7.la/LiveMEGADOPPLER
Watches/Warnings: abc7.la/WxWarnings
Share your weather pictures and video with #ABC7Eyewitness
7-Day Forecasts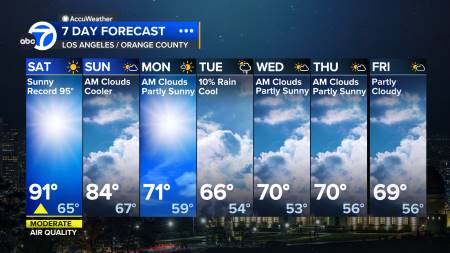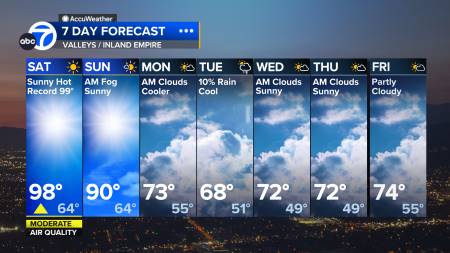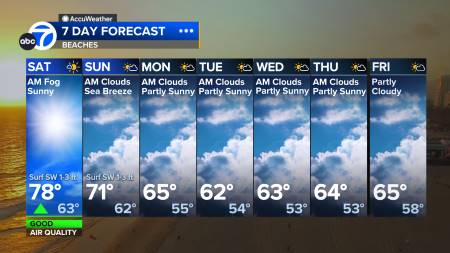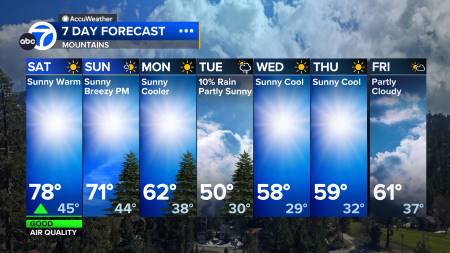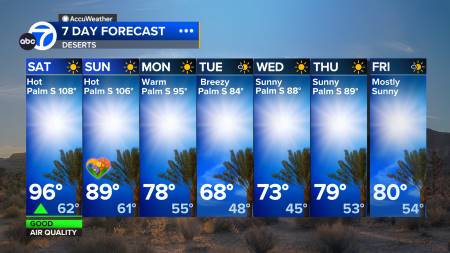 "