LOS ANGELES (KABC) --
The hot weather will remain in Southern California for a few more days, with some areas hitting the upper 90s before cooler air and a chance of rain moves in later in the week.
Los Angeles and Orange counties will hit a high of 96 on Monday, remaining in the 90s on Tuesday before conditions begin to cool down on Thursday.
The valleys and Inland Empire will be even warmer, feeling like summer as the high hits 98 degrees on Monday. The shift downward starts Thursday, moving to 84 degrees with a chance of rain by Friday.
Beaches will also be warm, hitting a high of 87 on Monday, with 2-4 foot surf.
Mountain communities will be cooler and breezy, with a high of 70, dropping to 33 overnight.
Deserts will be sunny and warm, with a high of 86.
Live radar: abc7.la/LiveMEGADOPPLER
Watches/Warnings: abc7.la/WxWarnings
Share your weather pictures and video with #ABC7Eyewitness
7-Day Forecasts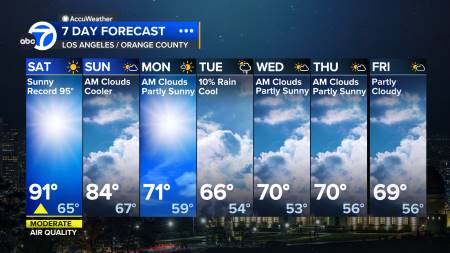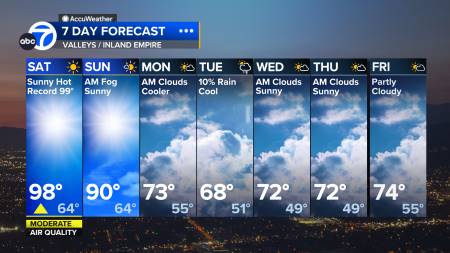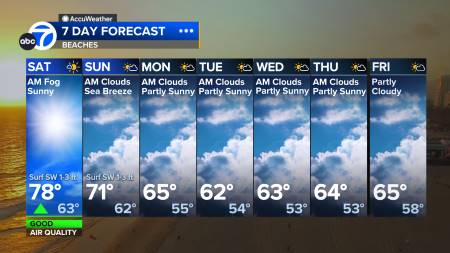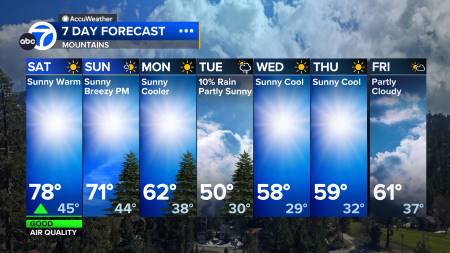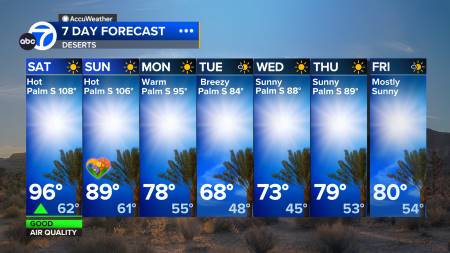 "