LOS ANGELES (KABC) --
Showers were falling across parts of Southern California Friday evening, but the rain is expected to clear out of most of the region by Saturday morning.
There were scattered showers around the Southland beginning around 6 p.m.
Rain isn't expected for Saturday, except for a small chance in the desert and Inland Empire foothills. The mountains could get a few inches of snow.
Los Angeles and Orange counties are expected to be partly cloudy and cold with a high of about 60.
The valleys and Inland Empire have a 20 percent chance of rain in the foothills with highs in the high 50s.
Beaches will also be partly cloudy with a high around 59.
Mountains will be snowy and cold, with a high of 35 degrees and 2 to 4 inches of snow expected at elevations over 5,000 feet.
Deserts will also be cold and windy, with a high of 50 and a 20 percent chance of rain in the foothills.
Live radar: abc7.la/LiveMEGADOPPLER
Watches/Warnings: abc7.la/WxWarnings
Share your weather pictures and video with #ABC7Eyewitness
7-Day Forecasts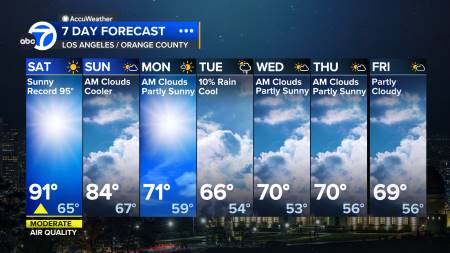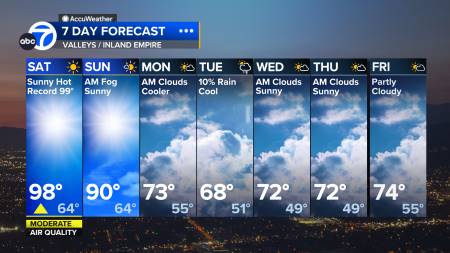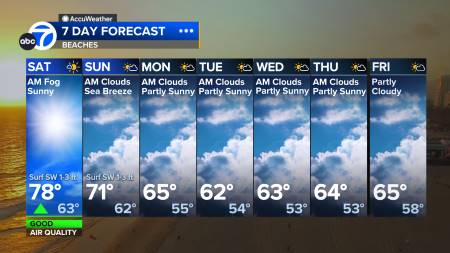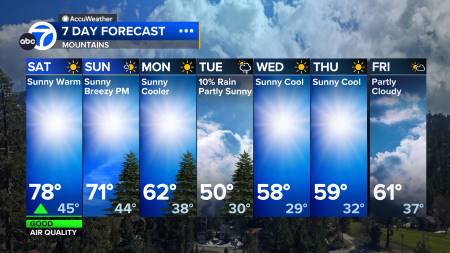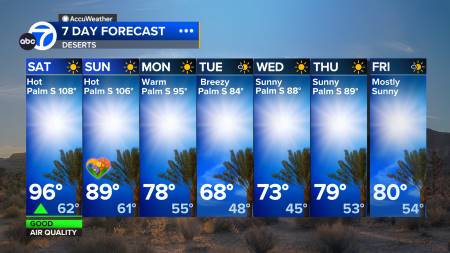 "