LOS ANGELES (KABC) --
The brunt of Southern California's first spring storm is bringing more heavy bouts of rain Thursday, with lingering showers continuing through Friday morning.
While most of Orange County and the Inland Empire are expected to remain relatively dry in the early afternoon, a flash flood watch is scheduled to remain in effect throughout the region until 5 a.m. Friday.
Residents of L.A. and Orange counties could see up to 3 inches of rainfall during the heavy rains for the day, but it will turn into spotty showers by the evening. Highs will be in the low 60s.
The Inland Empire and valleys could also see heavy rainfall up to 4 inches before the storm clears by the evening. Temps will hover in the low 60s.
Coastal areas will still see chances for heavy rain and could get up to 3 inches before the storm starts to clear out.
The mountain areas will see downpours as well with the possibility of getting up to 5 inches amid temps in the mid-40s.
Desert communities will see rainy and windy conditions with light to steady rain and highs in the upper 50s.
Live radar: abc7.la/LiveMEGADOPPLER
Watches/Warnings: abc7.la/WxWarnings
Share your weather pictures and video with #ABC7Eyewitness
7-Day Forecasts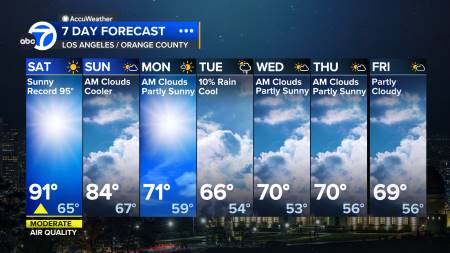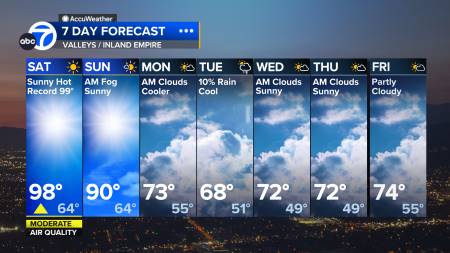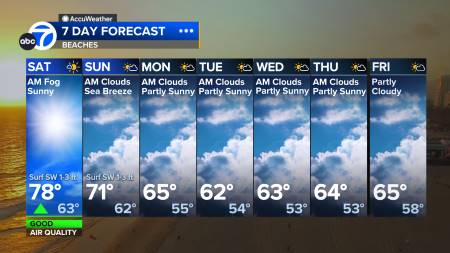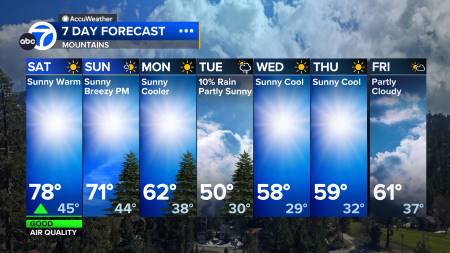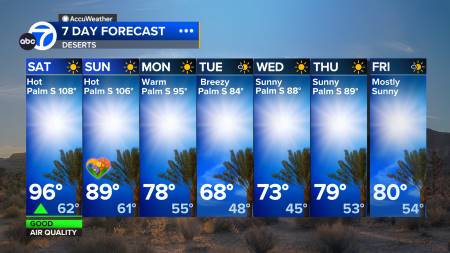 "