LOS ANGELES (KABC) --
Southern California will start off the week with warm temperatures and a few clouds in most areas, with a slight cooldown coming later in the week.
Los Angeles and Orange counties will see a high of 77 on Monday, warming up to 80 by Wednesday before dropping back into the 70s for the rest of the week.
The valleys and Inland Empire will see a high of 86 on Monday.
Beaches will see a few morning clouds, with 2-4 foot surf and a high of just 69.
The mountains will be sunny with gusts up to 25 mph and a high of 83 degrees.
Deserts will be hot and sunny, with 35 mph gusts and a high of 99.
Live radar: abc7.la/LiveMEGADOPPLER
Watches/Warnings: abc7.la/WxWarnings
Share your weather pictures and video with #ABC7Eyewitness
7-Day Forecasts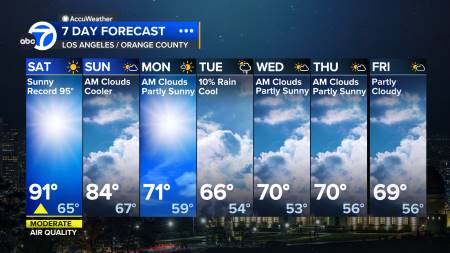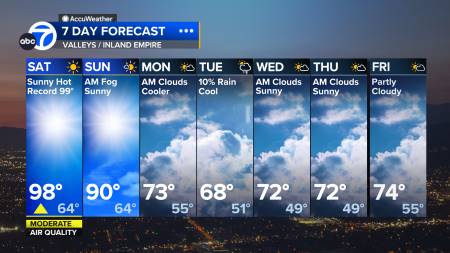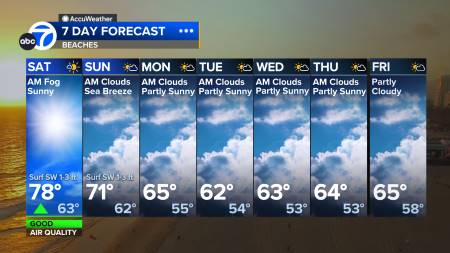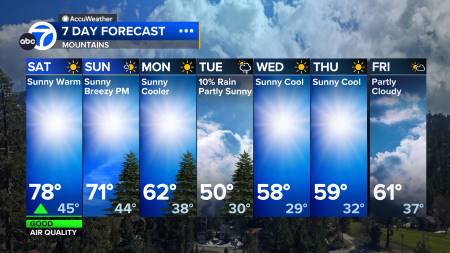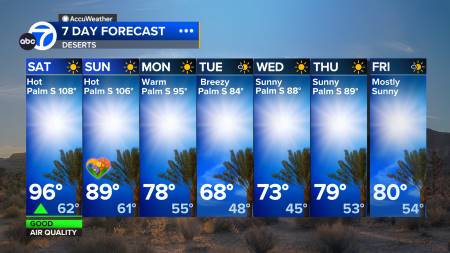 ""