NEW YORK -- A neighborhood in Queens is on edge after two men claiming to be UPS deliverymen with a holiday package shot a man at his home Thursday morning.
People who live in the the building on 24th Street, between 20th Avenue and 21st Avenue, in Astoria heard a gunshot and cries for help just after 10 a.m. They immediately called police.
Neighbors said the attackers were apparently buzzing all of the apartments in their building, and apparently someone let them in. The men then knocked on several doors before getting to the victim's first floor apartment.
The men started kicking the door, and 53-year-old Mohibul Islam opened it. His young son saw it all happen.
"He thought it was the UPS guy because he had a box and he had the uniform and everything," the son said. "So he pushed my dad, he came into our house and locked door."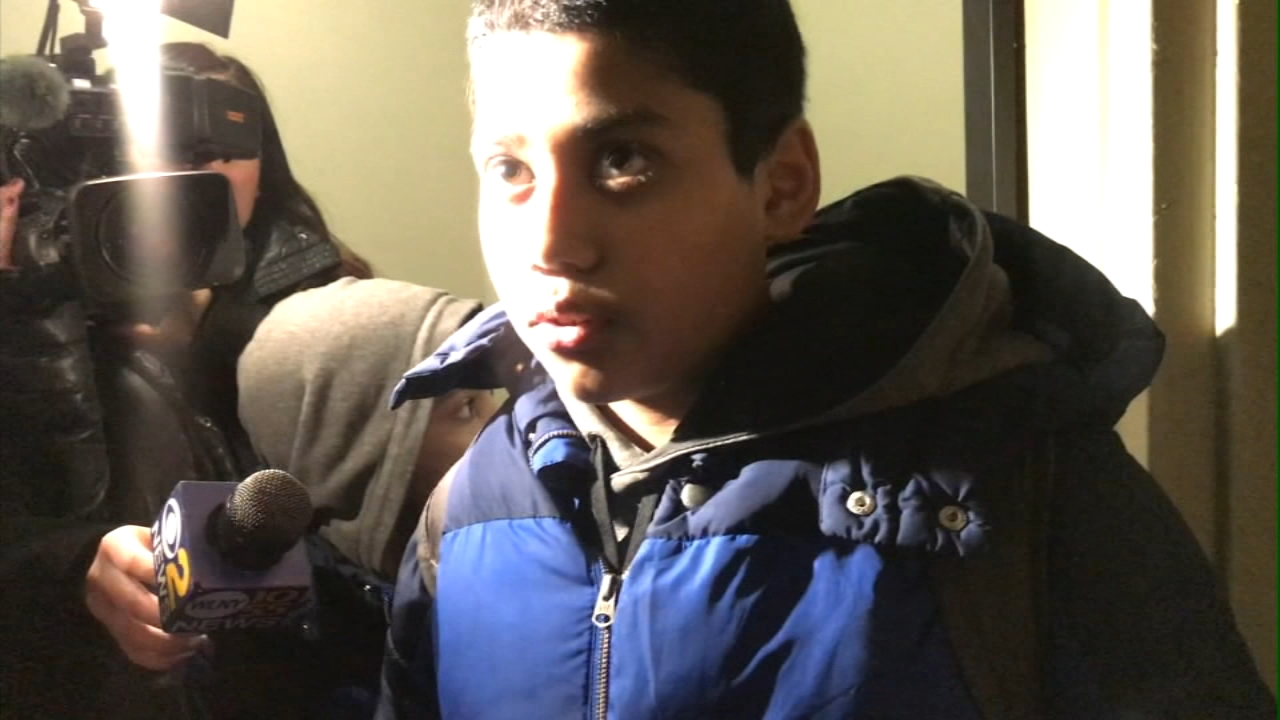 The boy said the men then pulled a gun out of the box and shot his dad in the leg.
The men took off, and Islam was rushed to the hospital.
"That's scary because that's like the last person that you'd suspect," said one neighbor.
Police spent several hours Thursday collecting evidence, reviewing surveillance, and interviewing witnesses as the search for those two gunmen continues.
Investigators said they have not yet been able to determine a motive for the violent ambush.