BOYLE HEIGHTS, LOS ANGELES (KABC) -- The Los Angeles County coroner said Wednesday that a person killed in an officer-involved shooting in Boyle Heights was a 14-year-old boy.
The teen was identified as Jesse James Romero, according to the coroner.
"While the loss of life is always tragic, it is particularly so when the loss involves a youth," said LAPD Deputy Chief Robert Arcos during a news conference.
The incident started around 5:50 p.m. Tuesday when gang enforcement officers responded to a radio call regarding possible vandalism and narcotics near Chicago Street and Cesar Chavez Avenue.
When the officers arrived, they saw two male suspects, Arcos said, and they were engaged in a foot chase with the suspects.
"According to a witness who saw the subject running from the officers, the witness saw the subject shoot a handgun in the direction of the pursuing officers," Arcos said.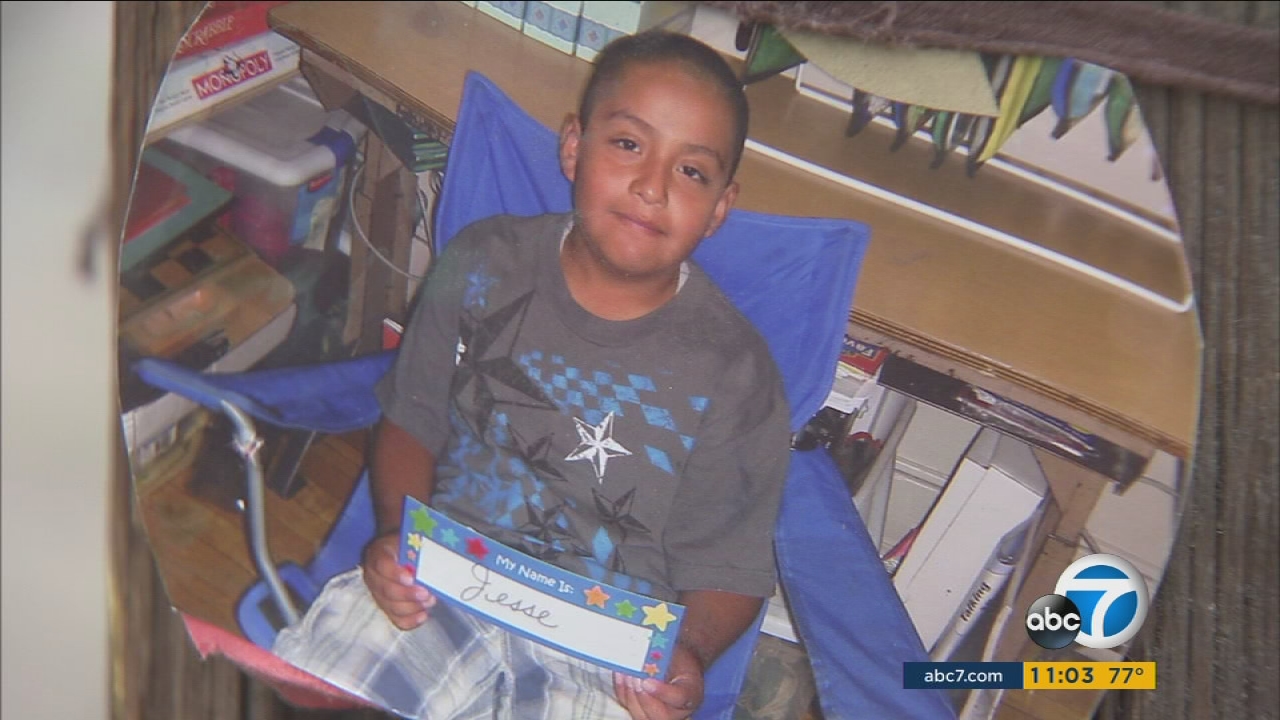 Officers heard a gunshot as they approached the corner of Breed Street and Cesar Chavez, Arcos said, and as they rounded the corner, an officer-involved shooting occurred.
Los Angeles police said a gun was found near the teen's body. Arcos said the gun will be processed for DNA and fingerprints, which is routine protocol.
The
teen was pronounced dead at the scene
.
"In a community where violent crime continues to rise, particularly gang crime, this event underscores the need for youth programs and outreach, which provide opportunities and alternatives for the youth of our communities," Arcos said.
Officials say the officers were wearing body cams, and that footage was being reviewed by investigators.
The second suspect involved in the initial call was also a minor, police said. He was detained and later released.
Romero's family says the teen was just like any other 14-year-old kid: He loved to laugh, play sports and hang out with his friends. They say he never would have had a gun.
"Just a kid, running up and down the streets, having fun, going to the park, playing basketball," said a cousin.
Holding back tears, his mother, Teresa Dominguez, says Romero was a good kid. She says she has no idea why police shot him to death.
A
GoFundMe page
has been set up to help the family with funeral costs.