LOS ANGELES (KABC) --
Two firefighter paramedics from the Orange County Fire Authority helped save the life of a man in his 70s who stopped breathing on a flight.
Donovan George and Alex Van are both canine handlers and are part of a FEMA response task force. They were on United Airlines Flight 333 with their canines headed to Houston from John Wayne Airport Friday morning for canine handler training.
The two noticed a man on the plane was having a medical emergency.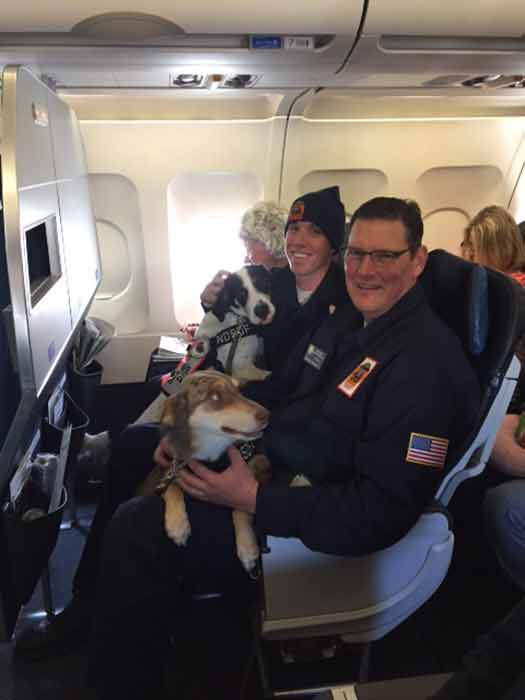 "When he collapsed in my arms, I realized that we had a medical emergency. I laid him down to the ground in a supine position so that I could assess the situation, and I started noticing that he's not breathing, he does not have a pulse and I immediately started CPR," Van described.
Van and George hooked the man up to an IV and an auto-external defibrillator provided by the flight crew.
The plane was diverted to Phoenix, where the patient was transported to an area hospital. Van and George said the man was alert and talking. The flight continued to Houston.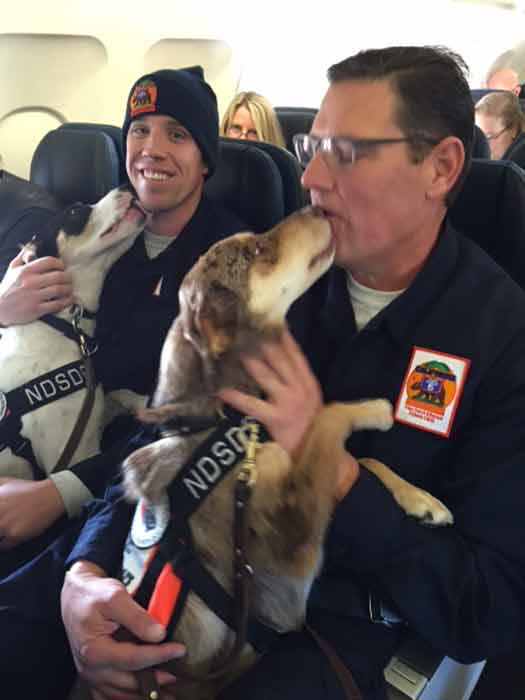 "It doesn't matter if you're 30,000 feet up in the air or on the side of a freeway or in someone's home, our skill set allows us to help people in need when they need it," said George.
"This is not a career. It's a way of life," said Van. "Wherever you go, you will have to respond."
ABC News contributed to this report.