LOS ANGELES (KABC) --
Southern Californians should enjoy their final day with milder temperatures in the 70s before heading into a hot weekend.
Los Angeles and Orange counties will see some morning clouds on Friday, with a high of 76.
The valleys and Inland Empire will see a high of 75 on Friday with some spotty drizzle, then temps will climb up to 94 by Sunday and break into the triple-digits on Monday and Tuesday.
Beaches will see some morning clouds with 3-6 foot surf and a high of 71 Friday.
Mountains will be a little windy, with a high of 54.
Deserts will experience some blowing sand with a high of 64.
Live radar: abc7.la/LiveMEGADOPPLER
Watches/Warnings: abc7.la/WxWarnings
Share your weather pictures and video with #ABC7Eyewitness
7-Day Forecasts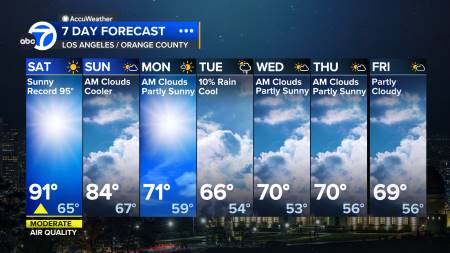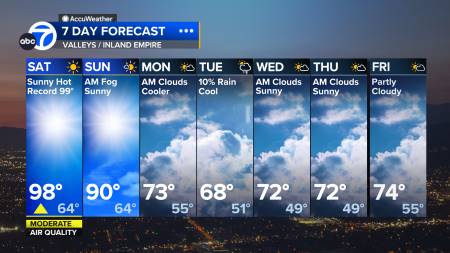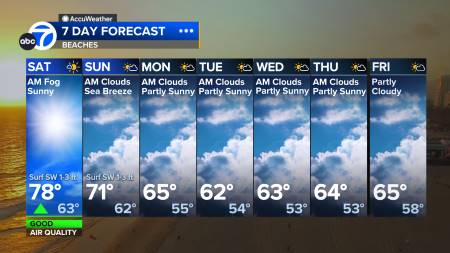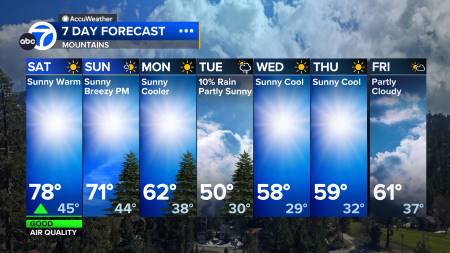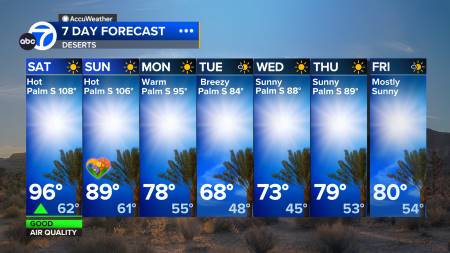 "